Live Social Walls Software for Events
NoviSign offers you a new and exciting way to take your event to another level and to give your guests or audience a unique, unforgettable experience.
Today, it's not enough to play good music, to serve fancy food or hire an event designer to change the look and feel. If you want people to have a special experience you need to make them feel that they're not just a guest, they're an active part of the event.
Let's Get Social!
NoviSign's live social walls lets you present a live, dynamic slide show of the pictures of the people taking part in your event. And not just any picture – the pictures and statuses that they have uploaded to their social media accounts. All they need to do is snap a picture of themselves having a great time, upload it with the chosen hashtag and their pictures are shown on your event's screen. Guests just love spotting their picture on the screen – it's like being a celebrity for a moment!
Not Just a Screen – Endless Entertainment!
The use of NoviSign's live social walls does not end on the event's screens, it has many extra benefits that come as a bonus:
Create unique engagement with your guests or audience
Adjust the settings to always present the most recent pictures on your screens so there's always something new to look at
Create a fun and enjoyable atmosphere that is unique and memorable
Give your guests or audience the feeling they're an active part of the event
Create an ongoing experience that continues outside the arena thanks to Social Networks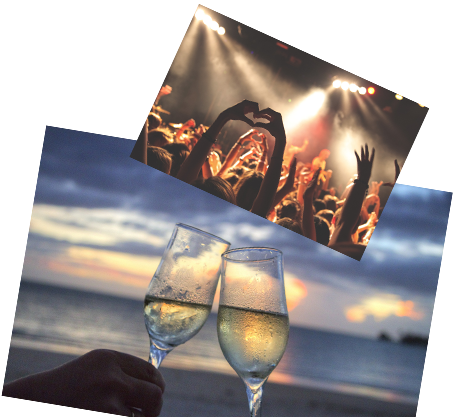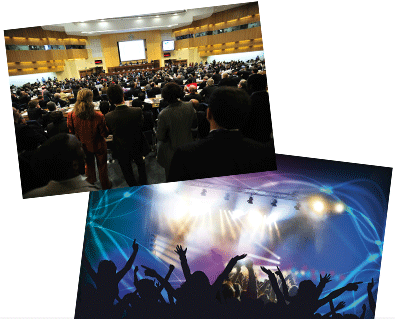 Suitable for all Types of Events
NoviSign's live social walls can be used for all types of events: festivals, weddings, performances, parties, proms, concerts, conferences, contests and more. All you need is to place a single or multiple screens at your venue, design your content online and you're ready to go.
2 in 1 – Increase Activity on your Social Media Pages
Encouraging your guests to take pictures of themselves having fun at your event will also increase the activity on your social – media pages, helping to promote your event and your brand.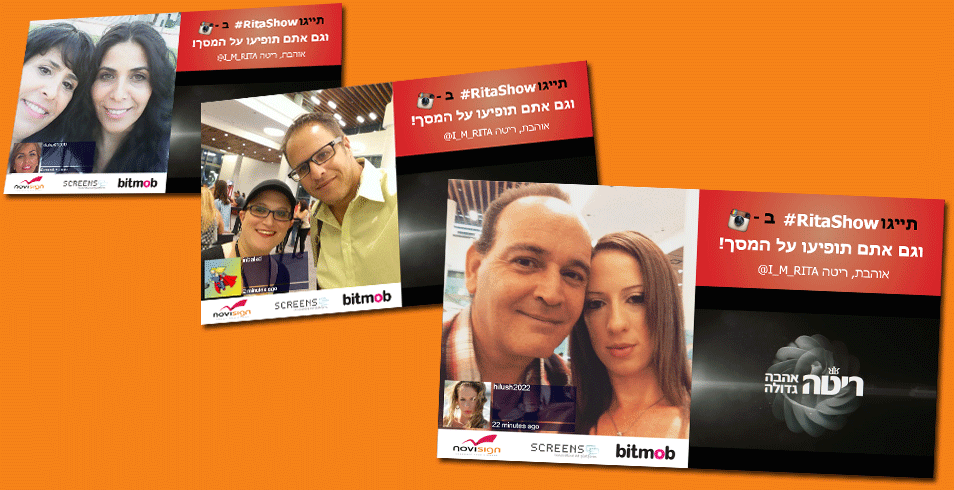 Cover your Costs – Add Some Ads
NoviSign's live social walls can combine videos, photographs and slides. Create a slideshow with all of your sponsors offering them additional exposure and your event becomes more profitable.
Minimum Preparation – Zero Operation
One of the best things about NoviSign's live social walls is that they don't require any maintenance throughout the event, just minimum prep before. You can easily create and design your screen on the NoviSign creative composer, choose the hashtag or account that you want to show and you'll have a beautiful, real-time slideshow. The live social walls collect social media data and update every few seconds so there is nothing for you to do except watch your guests enjoy your event on big screens.

You Don't Have to be a Designer to Make it Beautiful
NoviSign digital signage offers pre-designed social media templates. Just insert your chosen hashtag or account and you're ready to go!


Click to see more social wall templates
If you do want to create your own screen, you don't need any technical or design skills in order to make a beautiful designed screen.
Images

Videos

Slideshows

Synchronization between images/videos and text

Shapes and background

Rolling text

News RSS

Weather

Clock

Scheduling

Social widgets: Facebook, Instagram, Twitter, Yammer and YouTube

Interactive message board

Polls