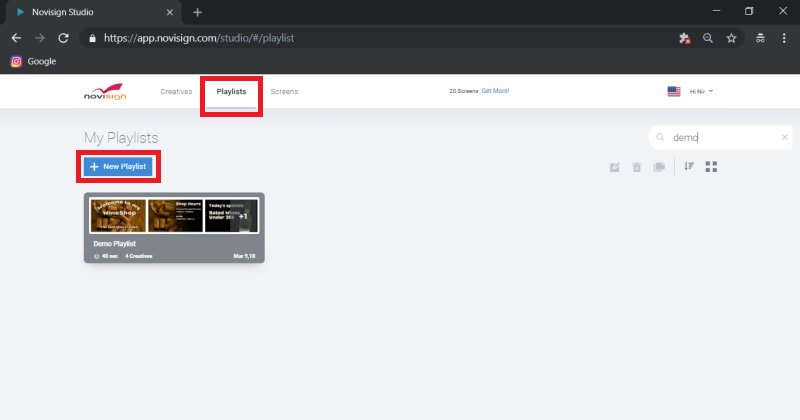 Description:
Playlists: where you can set the play order of creatives and schedule them to play on specific days, times and set expiration dates. The "PLAYLISTS" tab consists of four primary features:
New Playlist: click this option for creating a new playlist.
Edit: select a playlist, then click the edit button. This opens the playlist in edit mode.
Delete: select and delete a playlist.
Duplicate: makes a copy of an existing selected playlist.
Required Action
(1) Click the "New Playlist" button.
(2) Add a new playlist name and type the description of the playlist use.
(4) Click the plus icon in the middle of each creative (in the left creative list) that you want in the playlist

(a) To change the order of the creatives, click and drag any of them to rearrange.
(b) To schedule a specific creative to play, click the calendar icon which is on it:
(c) To schedule how long you want each creative to play, click the "10 sec" text. This controls the duration (in seconds) of each creative in the playlist.
Related Information:
Related Information