Yes, we held our breath in participation like the rest of the world… The business did not stop. In fact, we managed to maintain the growth, but it wasn't the same. NoviSign is a business and like any other business that met this "Black Swan", we had to re-invent ourselves. We managed to do it, like the rest of the industry, and many other domains, but surely, we are a people-oriented company. We like to meet, laugh, exchange ideas, preferably while holding (well, not just holding) a drink.
Israel, our home base, is almost fully open, and now other countries are recovering from the closures, limitations, restrictions, lockdowns and other curses. We do wear masks, but if you look carefully, you'll see the smiles even behind the mask!
We already took part in the Israel retail expo – a one day event with lectures and an open floor with live demos, this July.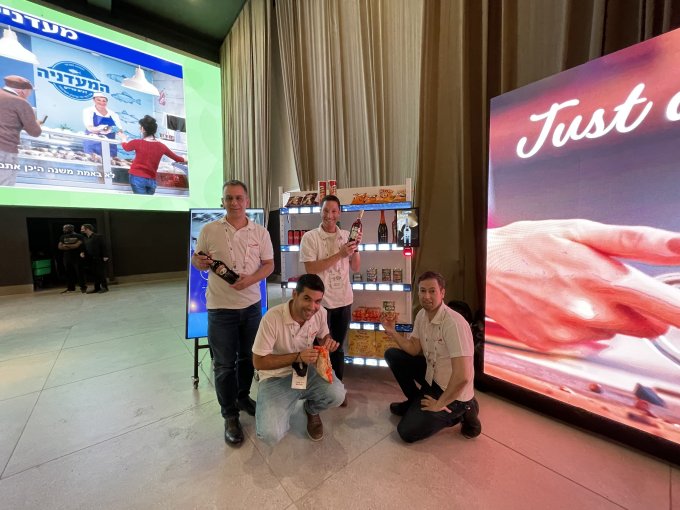 Last month we participated at InfoComm, Orlando, U.S.A. – a 3-day event in which we had a booth, live demo and we can proudly say it was packed with visitors! Indeed, the event was smaller than in previous years, in its size and in the number of visitors, but still, relevant professionals did join, using the opportunity to explore new technologies, new solutions and potential new offerings for their customers.
It was a real pleasure to meet again with customers (and potential ones), partners, system integrators, vendors/manufacturers and even competitors.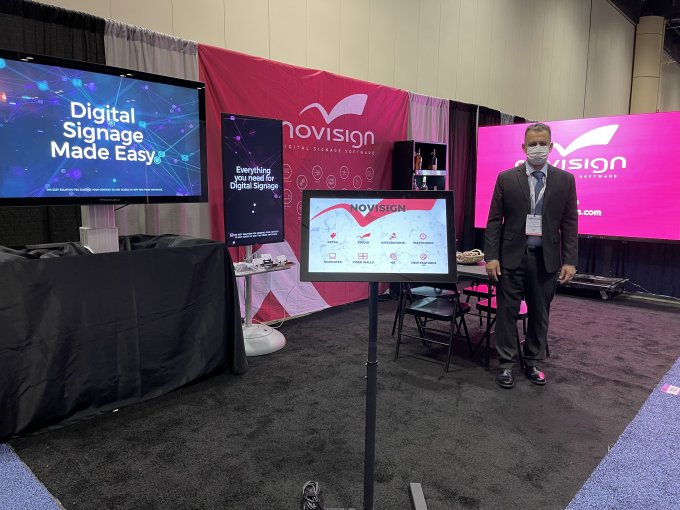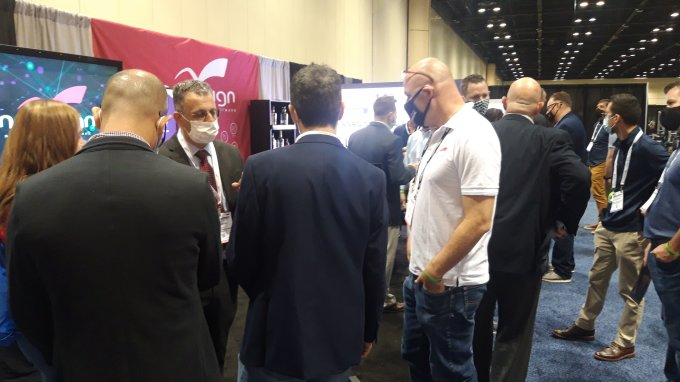 I personally believe that more than the show itself, the fact that the event took place, is a promising sign for the future! We needed it like a breeze of fresh air, as we have proven yet again, that people are doing business with other people. Our Digital Signage software platform is truly (I'm objective, believe me 🙂 innovative, flexible and super stable, but it becomes so much more, once you meet the unique people behind it!
After warming the engines, we are ready and excited to announce our real and physical attendance in the coming 4 expos during Q1. Come and meet us, in person! drink is on me…:
NRF
16 – 18 January, 2022
Javitz Center, New York, U.S.A.
https://www.novisign.com/blog/news/nrf-2022/
(our team was there in Pricer booth)
ISE – Integrated Systems Europe
The Europe biggest AV systems integration show
10 – 13 May, 2022
FIRA Barcelona, Gran Vía, Spain
https://www.iseurope.org/
EuroCIS
Leading Trade Fair for Retail Technology
31 May – 2 June, 2022
Messe Düsseldorf, Germany
https://www.eurocis-tradefair.com/en/tradeshow2022
RetailTech Japan
Japan's largest and most influential trade show specializing in retail information system
1 – 4 March, 2022
Tokyo Big Sight, Japan
https://messe.nikkei.co.jp/en/rt/
Digital Signage Experience (we won't have a booth there – planning for 2023)
Innovations in digital and interactive display technologies, market applications and creative content.
22 – 24 March, 2022, Las Vegas Convention Center, U.S.A.
https://www.digitalsignageexperience.com/
Gil.