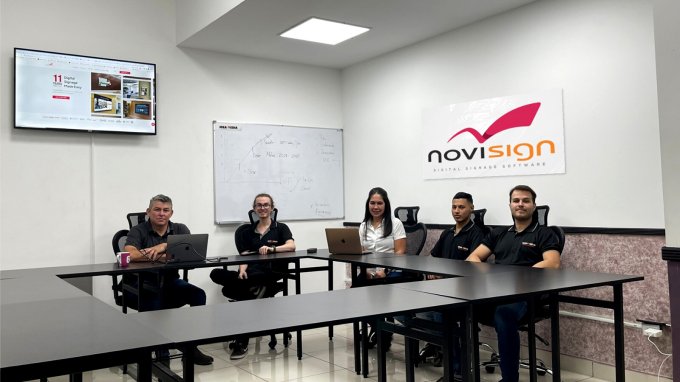 NoviSign announced today that their new Latin American headquarters has opened in Plaza Obelisco – Escazu, a neighborhood of San Jose, Costa Rica, focused on the technology industry. NoviSign will be able to streamline its operations and market development initiatives in Latin America once it moves its headquarters to this new location.
The Latin American Digital Signage Market
In the past twenty-four months, NoviSign has experienced significant expansion throughout Latin America, particularly in the workplace communications, fast-casual restaurant, and retail experiential signage markets. Adrian Carmona, currently the Managing Director of Latin America Operations for NoviSign, will be in control of all of the offices in Costa Rica moving forward.
About NoviSign
NoviSign is a business that offers various software solutions for digital signage delivered via the cloud. They have over 50,000 displays installed across five continents. They count among their customer's companies such as Disney, Ikea, Dole, Home Depot, NASA, Nokia, Ferrari and Papa John's Pizza.
NoviSign makes the process of creating attractive digital signage both simple and enjoyable. It features a full online studio, a dynamic reporting system, a progress dashboard, and a tab with rich scheduling information. The signage Studio offered by NoviSign features a comprehensive collection of web-based tools that provide users with everything they require to design and handle excellent digital signage.
In addition, the NoviSign platform features a world-class support and training portal with comprehensive technical documentation, step-by-step training videos, frequently asked questions, phone assistance and online webinars.