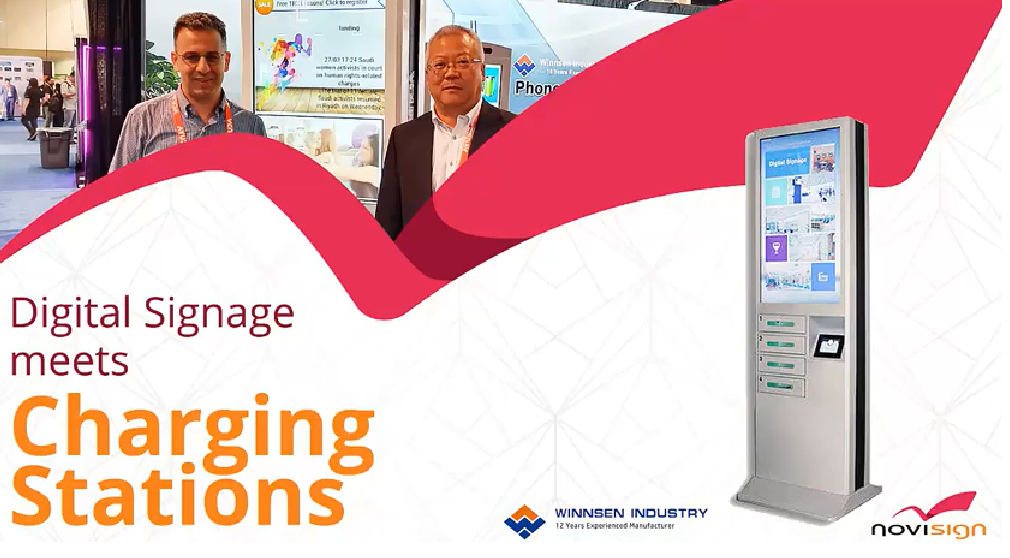 Did you know that 84% of people use their cellphone while shopping in a retail store? Since 2017 51.12% of all internet traffic came from a cellphone. Those two facts alone are astonishing and say it all. The world is hooked on cellphones.
Now imagine, you are in a store or at the airport and your cellphone dies or is about to die and have no cellphone charger. What would you do? Well, the odds are it has probably happened to you and every other person on this planet.
Well, let me introduce you to cellphone charging kiosks. From a consumer level cellphone charging kiosks are "man's newest best friend". Think about it, you're out shopping and notice your phone is about to die. While in the store, you see a cellphone charging kiosk that is secure and free to use. It couldn't get any more convenient than this!
What are cellphone charging kiosks?
Cellphone charging kiosks are free standing commercial grade kiosks that feature lockable boxes to charge your cellphone. On the kiosk are lockable boxes for charging your phone with a universal cellphone charging cable. A built-in 5" touchscreen display is available that shares operation instructions for getting started.
To open a locker the user has to set and confirm a password. Once the password is confirmed a cellphone locker door open allowing you to safely insert your phone and connect for charging. To remove your phone you simply type in the locker number and your password. This setup allows for 100% safe cellphone charging.
On the outside of each cellphone charging locker are LED lights that indicate occupancy. If the locker is in use the light is red and green if available. This makes it easy for users to view if the cellphone charging kiosk is available while adding a nice visual appeal to the cellphone charging kiosk that is engaging and inviting.

Types of cellphone charging kiosks
Cellphone charging kiosks are available in a variety of sizes and can be built to charge up to 24 cellphones all at once! From a specifications standpoint, the cellphone charging kiosk screens come in either landscape or portrait orientation. The screen sizes on average between 15" up to 43" being the largest.
Hardware Details
Cellphone charging kiosks are built with a stainless steel enclosure and a built-in commercial grade digital sign. The screens are available in either touch screen or static in sizes ranging from 19" – 43".
Includes built-in Android media player

WiFi or hardline internet connection

Stainless steel lockers with encryption keypad

Built-in iPhone, Samsung and other cellphone charging cables

Quick charge 3.0 cellphone charging technology
Now imagine the possibilities
You own a store, medical facility, or salon and are looking to improve the overall customer experience. By adding a cellphone charging kiosk you're bringing an extra layer of convenience.
Now, remember built-in to that cellphone charging kiosk is screen. On that screen, you can display an announcement about the free charging service or maybe even a rotating series of advertisements or information about your establishment. So aside from providing your customers with a free cellphone charging you can reach your customers with information!

Advertising networks
To many any money with an advertising network, you must reach the masses plus be able to offer the paying advertiser hard data on what they are paying for. This means proof-of-play reports.
By placing cellphone charging kiosks in high traffic public environments like malls, airports, or stadiums, you would have access to lots of people. For starters, this gets you immediate numbers to offer advertisers.
From a details standpoint, you can take it further. Reports can be run that offer the hard numbers around the total number of cellphone that was charged and the dwell time around the cellphone charging kiosk. In addition, using digital signage software and proof-of-play reporting you can remotely manage the ads while being able to generate media play statistic reports!
What do you need to be successful?
Aside from the cellphone charging kiosk, you will need a cloud-based digital signage software to create and manage your advertisements and messages. Because cellphone charging kiosks come with built-in Android media players you can simply install the digital signage software onto each kiosk. Using the digital signage software, you can create and send your content to the cellphone charging kiosk from your computer wirelessly.
Using NoviSign, you will be able to easily create your advertisements and message, create playlists and remotely send your content to each cellphone charging kiosk. Once you have to the media sent to each screen you can monitor the status of all your cellphone charging kiosks and run proof-of-play reports.
At NoviSign we do also have a special partner program with advertising partners. It includes a white label website, management console, wholesale pricing and more!
Here's a quick case study about PowerPortalz, a NoviSign partner that is using cellphone charging kiosks and NoviSign to manage their screens content.