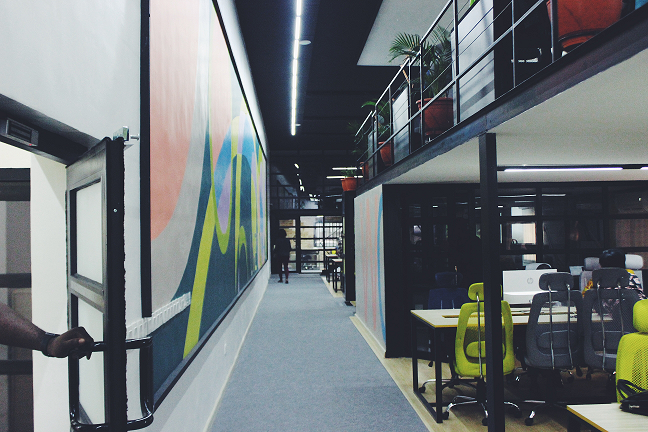 Digital signage in the workplace. It's not what you see that matters. It's what you remember. When employees look at your workplace digital signage, what do they see? More important what do they remember because it's all about information absorption and the resultant change in behavior. When deployed correctly, you can use workplace digital signage to:
Improve your employee communications strategy
Enhance the way you share on-demand company notices
Facilitate new product and service training programs
Share company dashboards, charts and metrics
Motivate with spotlighting employees and accomplishments
Let's now look at four critical items to deploying a successful workplace digital signage:
1. Keeping it fresh
If you saw the same commercial every day, would you pay attention to it? Probably not. You would tune it out and never pay attention to it. The same thing goes with workplace digital signage. By always changing the content, you will keep the audience engaged.
2. Engaging
Is the information your posting interesting? Does it keep employees tuned in and wanting to look at the screens? Make sure you are sharing relevant information that employees actually would care about seeing. Employees birthdays, work anniversaries and employees of the month are examples of what you could post.
Other feeds that you could creatively incorporate into your workplace digital signage would be sports feeds, local news feeds and area traffic reports. The key to remember is you need a nice mixture of company announcements with entertainment.
3. Fresh and unique styles
Message retention is key. Try taking critical company updates and displaying them in a variety of methods. Adding a simple slide with the information, incorporate a scrolling ticker with the notice, a lovely image with the text, videos and charts are all examples of how you can display the same message in different ways.
By mixing up the way, you post your workplace digital signage; you will keep viewers interested and viewing.
4. Communication strategy
Start with outlining your companies key announcements, meetings schedules, notices and bulletins. By understanding what you want to display on your workplace digital signage is the first step. Once you have everything outlined, identify how you want to display each message is vital.
Remember using workplace digital signage you can also preschedule your message to play on specific days and time intervals. This will allow you to display the perfect message at the right time.
About NoviSign
NoviSign is a cloud-based digital signage software platform that can be controlled from any computer at any time. Using the online Studio and the customizable workplace digital signage templates, you can easily create workplace digital signage content, schedule it and send it to your screens.
Using the included drag-and-drop widgets, you can add slideshows, RSS feeds, custom scrolling tickers, weather forecasts, PowerBi dashboards, videos and more!
Pricing starts at only $20 per month and NoviSign runs on Android, ChromeOS and Windows media players.
Try out today free for 30-days. No credit card is needed.