Surprisingly enough, this year (Yes, the Corona year!) had a high record number of new businesses that were opened in the U.S.A.!
At first, I looked at the numbers and I couldn't get it, but then it all started to make sense… People, some of them strong, well educated, talented and innovative found themselves on endless unpaid leave at best or even unemployed.
These people had to reinvent themselves, some of them channeled this energy to open a new business.
Digital Signage can be the next tangible opportunity for exactly this kind of person! As we are approaching the last mile (well…, maybe a few miles to go) of this annoying pandemic, the humankind will go back to behave as the social animals we are – back to the malls, schools, restaurants, bars and other public places. Digital Signage is one of the most efficient ways to communicate with the visitors in such venues, and the Digital Signage business was indeed a growing one prior to the pandemic. Digital Signage can also support some of the rules and restrictions we might still enforce in the future such as hand sanitation (NoviTizer), Queue management and limitation on number of visitors, heals and safety instructions and so on.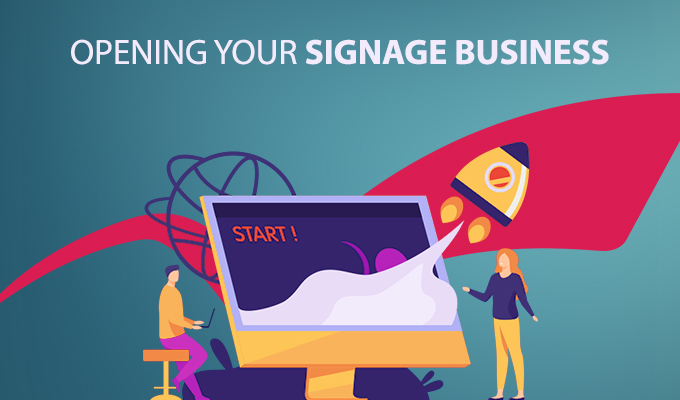 So, if you have some level of technical capabilities, you understand a bit about web marketing and you know how to sell, opening your own Digital Signage implementation business is perfect for you!
All you need is to understand the basic setups, find a great Digital Signage Software Partner to enable all your needs from all software aspects, preferably White Labeled, get some online training and start working!
The pool of customers is endless, from your local Cafe up to the School District, from the neighborhood clinic and up to the Town Stadium – everyone needs signage – most of them will be happy to step up to Digital Signage,
NoviSign is here for you, as a reliable, friendly and professional Digital Signage Software partner. Using our White Label Signage software, our training materials and direct support is all you need, apart from initiative, enthusiasm and a smile 🙂
Evelina.