Usually in Blogs, the answer for the question in the title is not a definite Yes or No. In this case, I would say under some conditions, the answer is a loud and clear YES!
If you are an entrepreneur in your soul, not afraid of technology and internet, understand business and sales – no doubt that Digital Signage business is a great way to start your own Business. Even with a limited initial investment one can start digital signage business and grow steadily. No need for fancy offices, special tools or even professional IT skills. All you need is to start!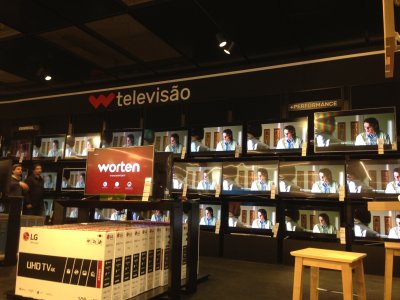 How to start your digital signage business:
Find the Digital Signage software that will enable you to grow and expand:

Easy to use
Credible and supported
Rich in content
SaaS/cloud based
Hardware agnostic
Dynamic, interactive and social
Last, but surly not least – Digital Signage Software that is 'Partner Friendly' – white label solution that leaves enough margins for business to its partners

Find the hardware you need – If your digital signage software platform is indeed Hardware agnostic – this should be easy:
Find your market:

Try to focus on specific 1 – 2 segments out of all possible signage business potential markets:
* Bars and Restaurants
* Healthcare and clinics
* Education
* Transportation
* Religious venues
* Retail and SMBs
* Real estate agencies
Focus, but don't lose sight of new potentials and opportunities

Establish the business!

Open you web site and describe the service in clear and simple words and images
Find few friends and family businesses that will allow the first installation – don't even make profit on these – simply to get started
Use SEO tools – blogs, press releases, funded ads to increase the web site visibility
Set a fair price, but make sure to offer turn-key solution for digital signage:
* Hardware + software
* Installation
* Content management
* Content creation (no need to hire employees – there are online teams that can provide great service!)
* Any other relevant service
Will it be easy? NO! Will it be fun? Yes. but the most important, will it be profitable? Dozens of local white label digital signage partners around the world prove that the business of signage is growing and holds great potential. The rest is up to you. Keep the overhead low, the pricing fair and service excellent – and it will surely show profit and no less important, growth!
Gil.