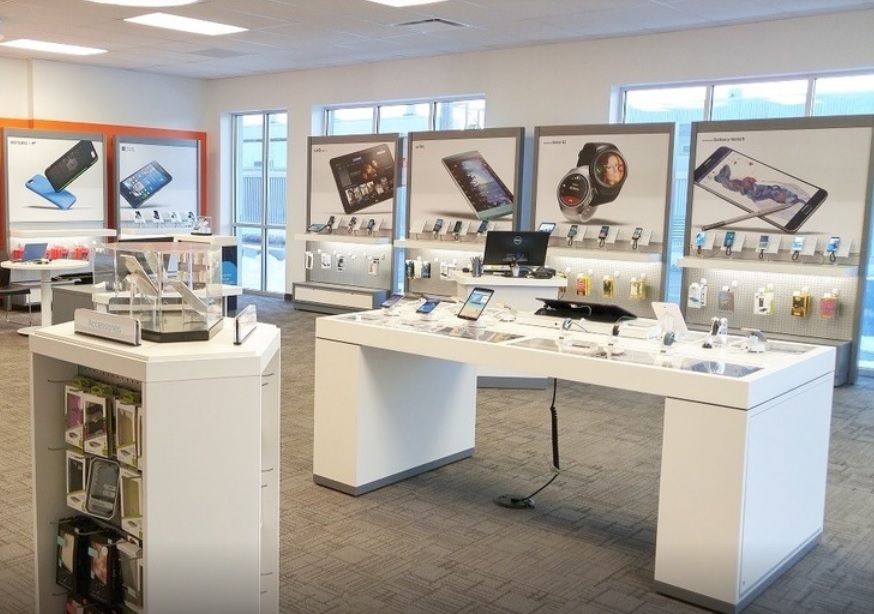 Digital Signage for Cell Phone Stores
When used, digital signage for cellphone stores can increase your accessory attachment rate, improve the way you upsell new plans, all while dramatically adding to your customer's in-store experience. Digital Signage for Cell Phones is a cost-effective approach toward in-store marketing and serve as your store's silent salesmen! Use digital signage for cellphone stores to:
Promote new cell phone deals
Upsell accessories and bundles
Educate customers on insurance plans
Advertise new plans and specials
Spotlight new cell phone product launches
Grow Sales
Install screen in at your entrance and other high traffic areas of your store. This will ensure that customers see your messages. Add short commercials, advertisements and other relevant promotions to the screen. Create unique welcome messages creating a new customer that walk in the door while enticing them with a special offer. Spotlight monthly sales to exclusive daily accessory specials on your digital signage for cell phone stores displays.
Digital Signage for Cell Phone Stores Examples
The muscle of digital signage for cell phone stores comes down to it unlimited uses and flexibility. Use cellphone store digital signage to display:
Social Media Streams: add your Twitter, Instagram or Facebook stream
New Rate Plans: promote new pre or paid monthly rate plans
News and Weather: add scrolling news, sports and weather forecast
Slideshows: add images, videos, text and other media
YouTube: play specific videos or playlists of streaming videos
Getting Started
Digital Signage for Cell Phone Stores can be easily setup.
To setup a cell phone store digital sign, you will need only two things:
An Android TV or a regular TV connect to a media player:
To start, you will need to get your display connected to the web. If you have an Android TV merely connect it to WiFi, then open the Google Play Store, search 'NoviSign' and download our digital signage app.
Once downloaded you can open up a free 30-day trial account of NoviSign here:  https://www.novisign.com/registration/
After creating the account, log-in and select the Compose button. From there you can create a template.