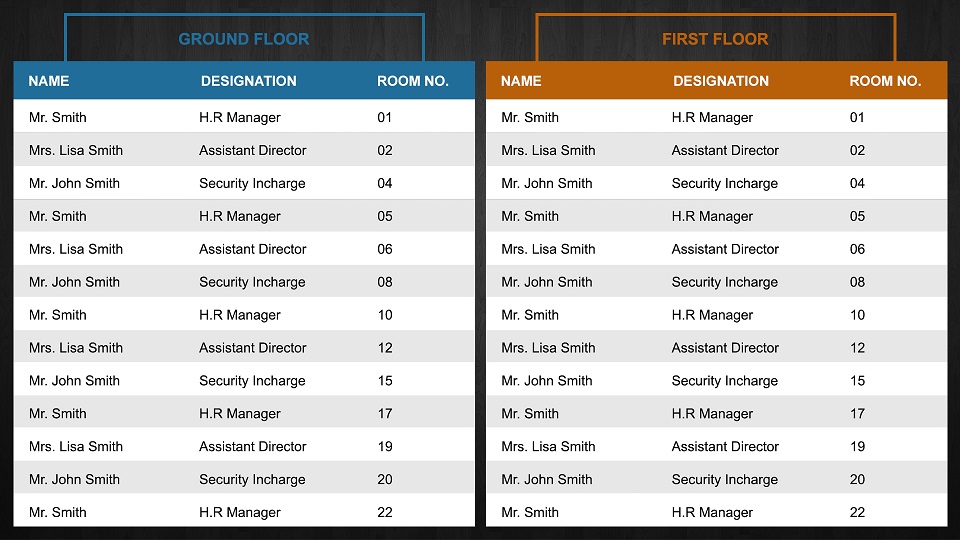 According to a survey conducted by Nielsen, 76% of respondents say that a digital directory system offers higher message recall compared to another medium.
When used, a digital directory is beautifully displaying your tenant listing information while offering you the ability to communicate critical announcements efficiently.
Of course, as with any investment you still have to do your research when considering a digital directory. Your digital directory system will be a success when you can deploy, use and update it easily.
Make sure to consider these essential factors when deploying a digital directory solution.
Popular Digital Directory Functions
A digital directory can bring a lot to the table more than a traditional directory listing. Make sure you are displaying the right combination of features to ensure its effectiveness. Favorite examples of content that you can add to your digital directory system using NoviSign includes:
Upcoming lease listings
Social media feeds
Image gallery
Scrolling news
Emergency evacuation plan
Facility announcements
Events calendar
Property management information
Digital Directory Software
There are many digital signage software vendors available on the market today, BUT not all of them specialize in digital directory systems. Of the digital directory vendors it essential that you evaluate the digital directory software and its ease of use. Remember the software must be easy enough for your property managers to use.
An excellent digital directory software should not require ample hours of training let alone require multiple steps to update a directory listing simply.
With NoviSign's digital directory software, you can choose from a full library of professionally designed digital directory templates. Once you have a template selected add your company logo, upload your tenant listings and customize the layout with your information.
Using the included drag-and-drop widgets, you can easily and quickly insert engaging media widgets such as news tickers, property images, custom welcome slides and more. All changes that you make are wirelessly updated on the digital directory within minutes.
Best Training and Support
The availability of immediate support and comprehensive training from a digital signage provider is vital to the success of digital directory system. A great way to test the customer service of a digital directory provider is by emailing and calling the vendor. If they take several days to reply the odds that they will provide excellent support and training are minimal.
At NoviSign we pride ourselves on customer service. We have over twenty reviews on Capterra, provide USA based phone support, email ticketing help desk and make sure everyone our customer is fully trained and support.
In addition to training, we have the industries most comprehensive quick start online portal that features step by step getting started guides, FAQ, and a detailed user manual.
Free 30-Day Digital Directory Trial
The best way to know if a product or service is best for you is to try it out. At NoviSign we offer you the ability to try out our digital directory free for 30-days. There are no credit cards required. It is risk-free and a great way to test it out your self.
Click here to sign up for a free trial
Have questions? Give us a call 646-893-7770
You can also send us an email: info@novisign.com
Additional Information: