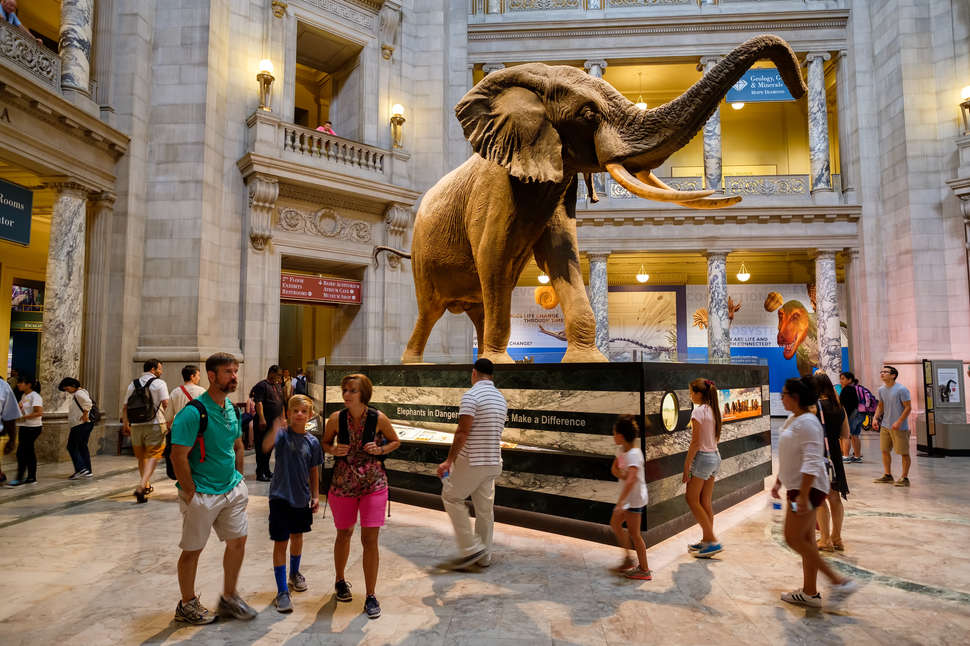 Digital signage for museums is one of today's best and most effective ways to reach and communicate with your guests. From sharing information about new exhibits to listing the day's events museum digital signage is your gateway to improving experiences while streamlining the way you share information.
Popular ways digital signage for museums can be used include:
Add museum wayfinding maps and guides
Highlight facility amenities and dining options
Promote upcoming new exhibits
Encourage donations and corporate giving
Advertise membership programs
Plan Your Visit
Using digital signage for museums you can feature any number messages and media all on one screen. Slideshows, scrolling tickers, HD videos, interactive polls, and social media feeds are all examples of media that your feature on your museums digital signage. Strategically museum digital signage screens in high traffic areas of your museum to send targeted location-relevant information. This enables you to easily broadcast messaging that is useful and engaging for your visitors.
Welcome your guests with digital signage for museums. Share hours of operation, pricing, and general museum information. In addition, you can use museum digital signage to better tell your museums story.
Add digital screens to exhibit areas with engaging HD image slideshows and images
Incorporate scrolling feeds of educational information about the exhibit
Get interactive with a touchscreen and add multiple pages of engaging content
Welcome groups of visitors and offer self guided-tour information
Restaurants and Stores
You can also use museum digital signage for your gift shop and restaurant. Simply install your screens and start making your content:
Digitally display your menu using digital menu boards
Promote gift and memorabilia products
Upsell customizable apparel
Spotlight new collectible products
Advertise new sales and BOGO deals
From any computer at any time you will be able to make on the fly changes to content and even preschedule information to play on specific dates/times. You can either create your content from scratch or customize the included templates. Using the included drag and drop widgets you can create the perfect layout for your digital signage for museums:
Custom text and RSS feeds
Media slideshows: images, videos, text, PowerPoint slides
Social media streams: Facebook, Instagram, and Twitter
Interactive polls and virtual queue
Website integrations and feeds
About NoviSign Digital Signage
NoviSign offers an easy to use cloud-based digital signage software that run's on Chrome, Android, and Windows media players. All for only $20 a month per screen you will receive:
Online design studio with over 20+ widgets and apps
Complete library of customizable digital signage templates
Advanced playlist creator with scheduling capabilities
Remote monitoring dashboard for knowing player status
No contracts and no set-up free
Sign-up today for your free 30-day trial.