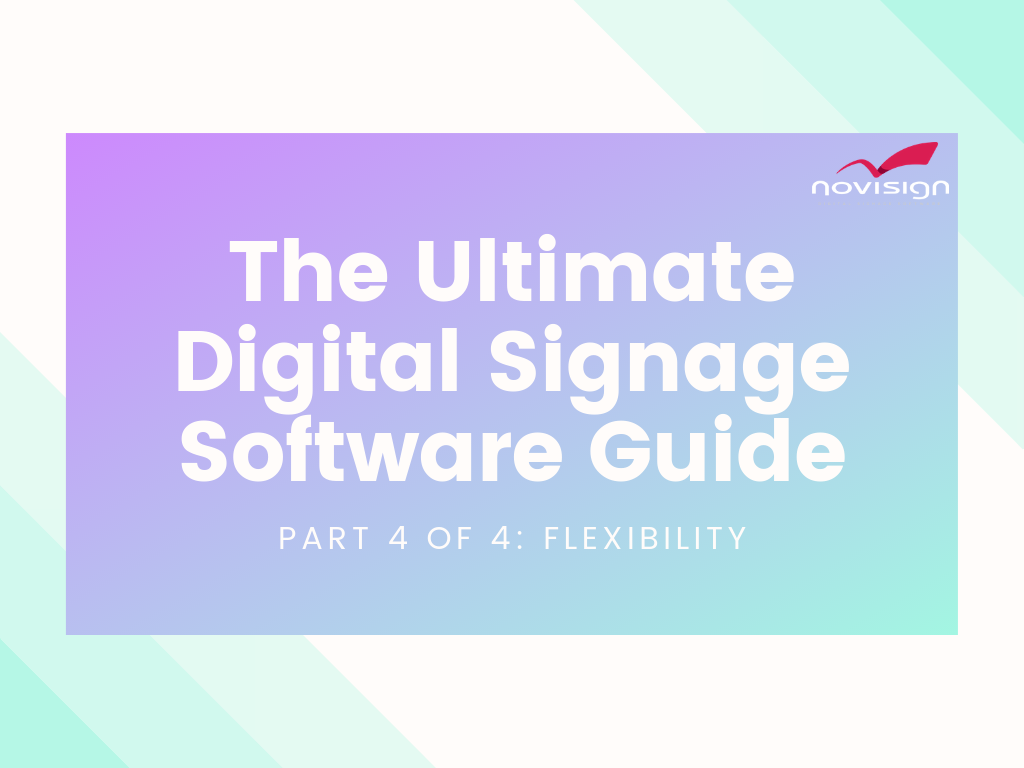 In this article, 4 out of 4 in our 4-part Ultimate Digital Signage Software series, we're going to cover 'Flexibility'.
What is flexibility?
Because every brand's image and messages are different, the layout of your screen's content needs to be unique to you and your branding.
All too often digital signage software companies brag about ease-of-use and drag-and-drop widgets but in reality are the platforms customizable? Not really.
Many times we've heard two situations;
Feature-rich but overcomplicated

Easy-to-use but lack customization capabilities
A perfect medium
What if you came across a digital signage software that had the best of both worlds; feature-rich and easy-to-use?
Let's first start with easy-to-use
From a getting started standpoint, having a full library of customizable digital signage templates will help you jump-start the design process. The templates themselves need to be customizable. This means you can modify the layout, colors and widgets that are incorporated into the design. You should never be locked into to design or limited with what you can edit within the digital signage template.
A robust digital signage software platform should provide you with a full library of multiple styles and themes that you can browse through.
Popular categories include:
Feature Rich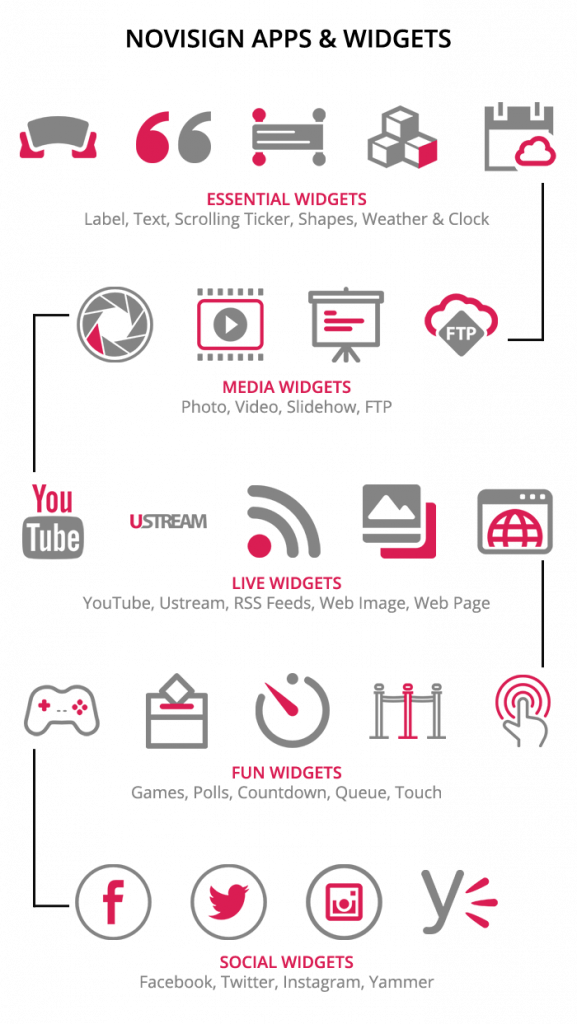 Our definition of feature-rich means options, more specifically, the best combination of drag-and-drop widgets that enable you to create content quickly.
Preschedule Your Content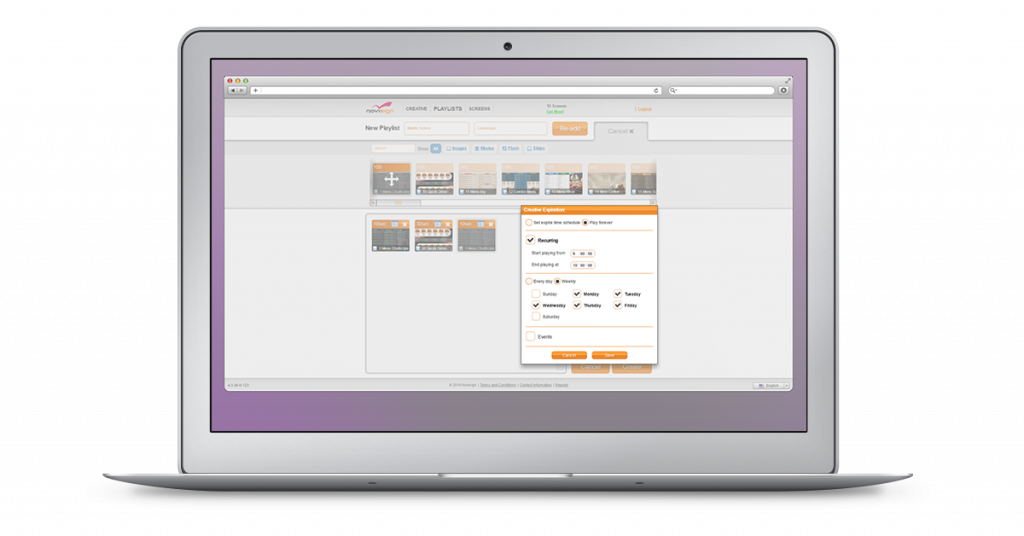 Another part of flexibility is the ability to preschedule your content to play on the right screen at the right time. Many companies call this Playlists.
From setting the templates to rotate through every couple of seconds to prescheduling specific messages to play on certain dates and times, an excellent digital signage software solution needs to be flexible enough to support your content play requirements.
Conclusion
The point of digital signage is being able to visually communicate your messages in a manner that improves your branding while unifying your communications strategy.
From making your brand's colors are used to incorporating the perfect combination of zones into the content of your screen it is vital that you have a software platform that enables flexibility and customization.