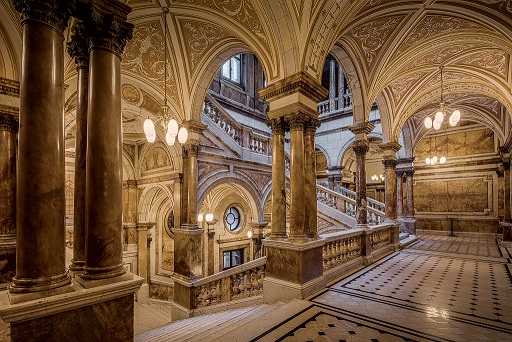 Digital Signage for Local Governments – County Government Digital Signage
Digital signage for Local and County Governments is an ideal way to cross-promoting information across multiple branches of governments. It is a seamless approach towards unifying your communications strategy.
Digital signage for local government is a cost-effective solution for sharing information; When using digital signage, you are eliminating the cost of printed signage while streamlining the way you communicate.
You can use local government digital signage to:
Improve internal staff communications
Broadcast safety and emergency notifications
Welcome visitors and provide on-demand building information
Display local fundraising events and initiatives
Where can local government digital signage be used?
Public offices and building
Local courthouses

Park recreation building

Chamber of commerce

Tourist centers

DMV
Local Government Digital Signage for Emergency Alerts
Because digital signage enables for remote and instant updates, local and county governments can use digital signage to share real-time emergency notifications and customized notifications that support local safety needs and protocols. Local fire stations, police departments and medical establishments can use local government digital signage to broadcast live warnings to screens located across the city.
Police departments– display local public alerts, sex offender bulletins, crime maps
FireStations – share essential fire emergency safety tips and evacuation information
Medical– show water and air quality reports, public health tips and health emergencies
Weather– spotlight potential tornado alerts, flash flood warning and storm notifications
Inspire community involvement
Local Government Digital signage is an influential tool for and encouraging community engagement, in public events, festivals and neighborhood meetings:
Outline monthly dates and times of city council and town hall meetings
Spotlight coming local election time and political debates
Display information on festivals and special neighborhood activities
Encourage local tourism and showcase information on local businesses and attractions
A Modern Way to Communicate
Digital signage for local governments allows you to display a variety of engaging media widgets and zones. From adding a section of scrolling local RSS news to a live zone of your Twitter local government digital signage offers users with an-all-in one platform for secure communications.
Instantly edit messages then send your content to the specific screens at any locations
Share critical public information, add media slideshows and essential FAQ listings
Create an information bulletin board that educates and informs the public
Display holiday messaging and inspirational notices
About NoviSign
NoviSign's solution for digital signage for county governments provides county institutions with a reliable and easy to use digital signage platform for engaging with both the public and staff. NoviSigns digital signage for country government is a cloud-based solution that features a drag-and-drop online design Studio, an advanced scheduling module and a monitoring dashboard. NoviSign's software runs on Chrome OS, Android and Windows media players.
Give us a call today to learn more about county government digital signage or send us an email with your RFP.
Ask for our special government digital signage pricing.