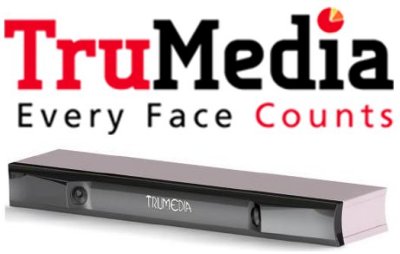 NoviSign added a demographic sensor for triggering creatives to its cloud digital signage software solution, as part of integrating with TruMedia solution. This allows adding targeted advertising and audience measurement to a running playlist on an Android device using a camera. The new feature takes our DS solution to the next level of instructiveness as the content is delivered exactly to the audience it was meant for, thus improving effectiveness of the ad.
The solution enables to change in real time content played, in order to deliver the right message to the right audience at any given time.
"This collaboration of leveraging the digital signage using our audience measurement technology will bring the digital signage abilities to their next level. We see this as a great opportunity" – says Mr. Jonathan Moav, VP of sales & marketing of TruMedia.
Here is a video demonstrating the integration:

In few guidelines, what should one do in order to set it up and running?
1. Get yourself a TruMedia camera (and service).
2. Buy an Android device.
3. Sign up for NoviSign (here is our quick start page) and follow this Android installation manual. But, instead of downloading the NoviSign app from the Google Play store, ask us (at support@novisign.com) to give you a special APK that supports the TruMedia camera feature. Also, tell us your user account, so we will assign the TruMedia events to it.
4. Make sure that the Android device and the camera are on the same network (WiFi or LAN).
5. Set a permanent IP address to the camera.
6. In the NoviSign app on your Android device, from the entrance screen click the gear icon in the top right corner in order to access the settings.
7. Scroll down to the bottom and click the "External Interfaces" -> "Camera". Then turn it to on, type the IP address of the camera and choose "TruMedia" as the camera provider.
8. In the online Studio, prepare a playlist with the TruMedia events and assign it to the player.
You're ready to go.
If you want to learn more about camera integration and other available solutions, please go to this page.
For the partner case study, here is the link.
– "The right commercial to the right person"