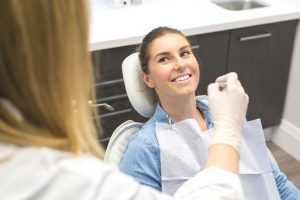 Perfect for busy, high traffic environments dental office digital signage is the perfect solution for sharing your practice's information while improving your patient's experience. Digital Signage for Dental Offices can be placed in waiting rooms and your check-in area. Dental offices are using digital signage to combine eye-catching videos and slides to create an engaging fun and memorable experience for their patients. Some dental clinics are even using digital signage to spotlight their philanthropic efforts and promote community wellness programs.
Once installed you can display an unlimited combination of:
Dental related hygiene information and news
Add live scrolling news feeds
List estimated wait times
Share slideshows of your dental clinic's promotions
Incorporate your clinic Facebook and Twitter feed
Add images of your doctors with a short biography
Billing and payments options
The Unlimited Possibilities of Digital Signage for Dental Clinics
Nowadays fish tanks, magazines and daytime TV game shows are not enough to entertain patients. Digital Signage for Dental clinics can help you entertain patients, ease boredom and diminish anxiety. By adding digital signage to your dental clinic, you gain the ability to provide your patients with a combination of media, announcements and other engaging informational content. Aside from creating better experience dental clinics are also saving money with digital signage by eliminating the need to print new signs.
More and more dental clinics are using digital signage to display:
Special offers on new services such as 'teeth whitening' sales
Promote health cognizant programs
Building brand value by displaying patient testimonials
Welcome patients with clinic check-in information
Share information on dental procedures
Before and after image slideshow of successful dental surgerys
About NoviSign Digital Signage
NoviSign is known for RELIABILITY & EASE OF USE! Includes over 20 drag-and-drop widgets, HD videos, dynamic slideshows, weather, Facebook, Twitter, Instagram, RSS, virtual queue, website integration, interactive polls and more. NoviSign also includes a complete real-time monitoring dashboard for easy tracking of screens/media players. Proof-of-play reports, live online connectivity and more.
Price starts at on $20/month and includes full support and training
Runs on Chrome OS, Android & Windows!
Related Links: