Keep visitors outside the store informed with visual alerts and warnings to control your store entrance, when customers should stop and wait or when is it safe to enter.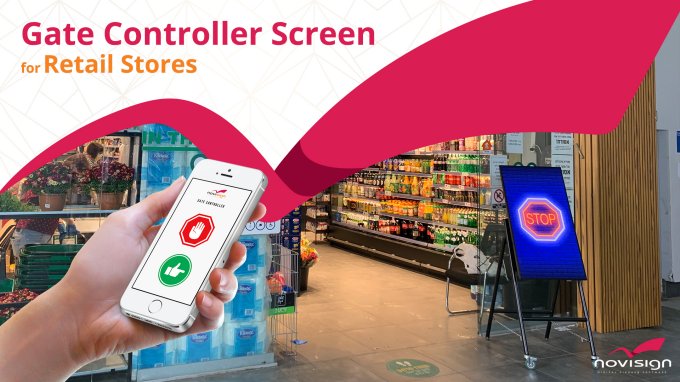 Many stores today are still under lockdown, however, they will soon begin to be reopened.
To keep your customers and employees safe together with following government social distancing restrictions on Coronavirus, NoviSign offers a simple Customer Traffic Light to instruct customers whether they can enter the store venue safely or should they stop and wait outside, before they can enter. The digital sign is displayed on a screen, positioned at the retail store entrance, while the stop & go is controlled by a smartphone of any employee you like.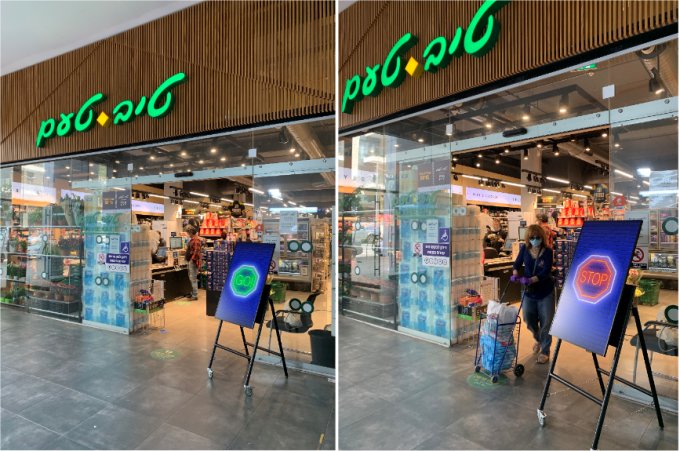 Benefits of using the gate controller:
Helps to keep X people in the store in an easy way
No integration needed and can be up and running within one hour
Works on any screen
You can also run it over Android tablets
Controlled from any smartphone
Screen can also display information, news, promotions and guidance
Use the screen to remind people to wear masks, keep social distancing, not to go in if they feel sick
You can download some suitable media here:
Components needed for the traffic light controller:
Laptop for initial setup and content update via NoviSign online Studio
Screen on stand at the entrance of the store
Smartphone that will be used as the traffic controller
How to set it up:
Log in to NoviSign's Studio and set the creatives you like
Position a screen at the store entrance
Open a link on the phone
Start managing incoming visitor traffic with digital signage screens by NoviSign
Watch this video of how we do it:

If you like detailed instructions of how to build your NoviGate, using our smart entrance widget, please click here for the tech post.
Do you want to learn some more? Contact us at info@novisign.com
Special times need special things.
Gil