NoviSign is always looking for the news about NoviSign and we just got these exciting news that Facebook renames Calibra digital wallet to Novi.
NoviSign is in the Digital Signage business, not the Digital Wallet, still, for us it is nice to see that we can actually share the Novi Brand with such a great GIANT like Facebook. This is, indeed, a fresh kick to the 9 years old NoviSign's registered trademark on https://trademarks.justia.com/865/72/novisign-86572182.html. Thus, we are happy that Facebook also believes in the Novi Name that can fit new initiatives.
NoviSign is an Israeli based startup company that enables users to create, manage and broadcast live dynamic content to any screen. Our Software enables the user to feed, measure and validate the content in more than 100 countries, more than 10K customers, operating more than 50K Screens. NoviSign also serves as white label trusted partner to more than 200 Digital Signage service providers around the globe that use NoviSign's platform to provide service to their customers, in many domains, from education venues to recreational areas, from medical facilities to sports arenas and from transportation hubs up to large corporate office buildings. NoviSign has become over the years the selected partner for Digital Signage projects and complicated solutions.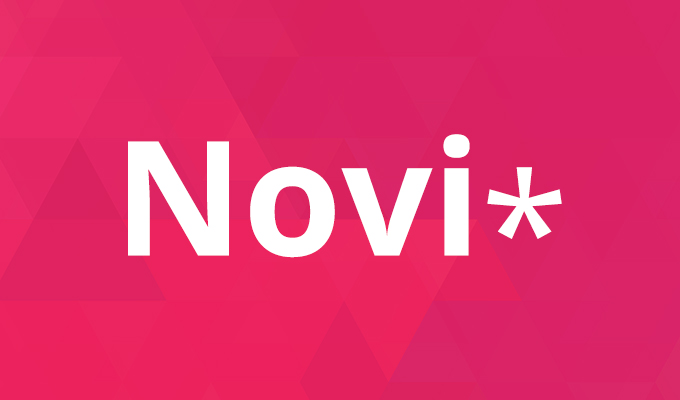 NoviSign also added its part to the world wide struggle against the Coronavirus (Covid-19). Our NoviTizers – simple, yet sophisticated combination of NoviSign software together with Android screen and hand sanitizer dispenser. NoviSign allows its customers to easily engage their customers by using this simple, yet critical device these days, with the additional capabilities of measurement, proof-of-play, and even notifications to the vendor whenever the hand sanitizer fluid is about to finish. Another cool tool by NoviSign is the NoviGate, which counts the number of people in a specific location, and can turn into a virtual yet effective gatekeeper that according to given rules, allows or blocks the entrance to the store/office/Service area of any kind.
NoviSign is a true Israeli success story – No wonder Facebook chose the NoviBrand… Good luck!
Gil.