In the last decade or so, the digital signage domain has been spreading to wider areas. One of the most popular markets is the restaurants, especially the QSR (Quick Serve Restaurants). Touching base with our customers and looking at the pipeline of our potential ones shows quite clearly that the digital signage for restaurants stands on three (main) pillars.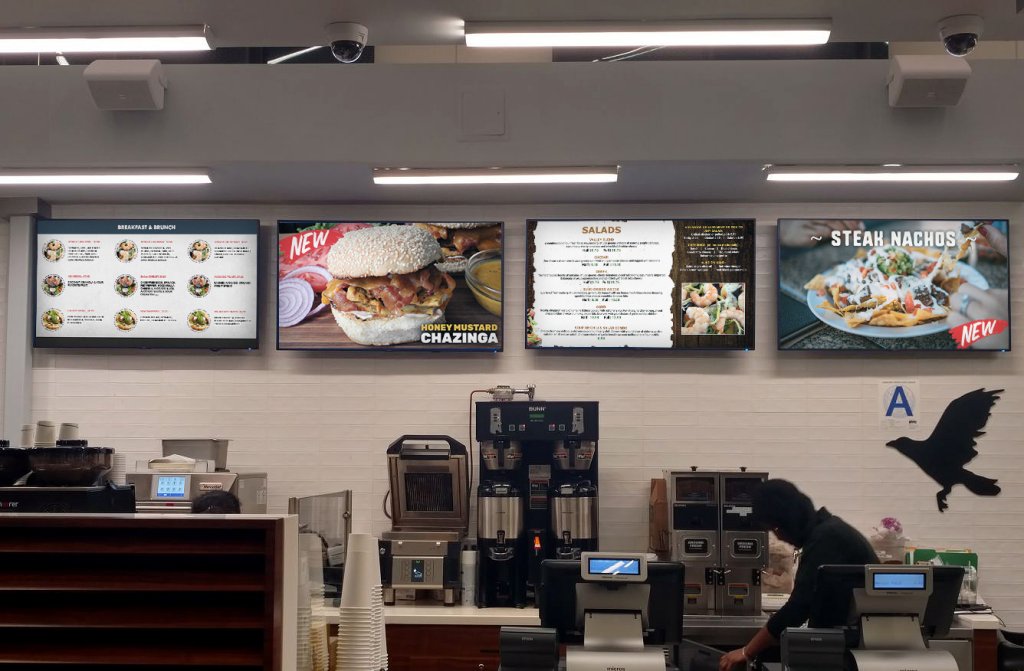 The first is relatively new – the touch based signage – the Kiosk that allows the user to touch the screen, browse, get relevant information and even place order, pay and complete the transaction. We believe that McDonald's was the first QSR that implemented such solution (certainly in such large scale). Since then, the solution was adopted in millions of other places, mainly QSR, at almost any size.

The second pillar is the good old traditional signage, for information, infotainment and promotion. The classic digital menu broads are an important part of this pillar. Researches show it effective, but hey – who needs research to tell you what you already know – great presentation of food – makes you want to order more!

The third pillar is somewhat more innovative – Interactive Entertainment – the ability to interact with the public screen, using simple connection (tiny URL, QR code, etc.), allowing the restaurant visitors and clients to impact the content on the digital display (and get coupon back to the handheld device) is a tangible added value for the restaurant owners/managers and its clients. This kind of interactive activity, such as game, poll, Instagram/Facebook/Twitter engagement is fun, social, unique and proven effective promotion tool.

As this industry keeps on evolving, we are certain that additional pillars will be added, such as IoT capabilities, face recognition and audience measurement and others that we can't even spot at the moment.

Souichiro.