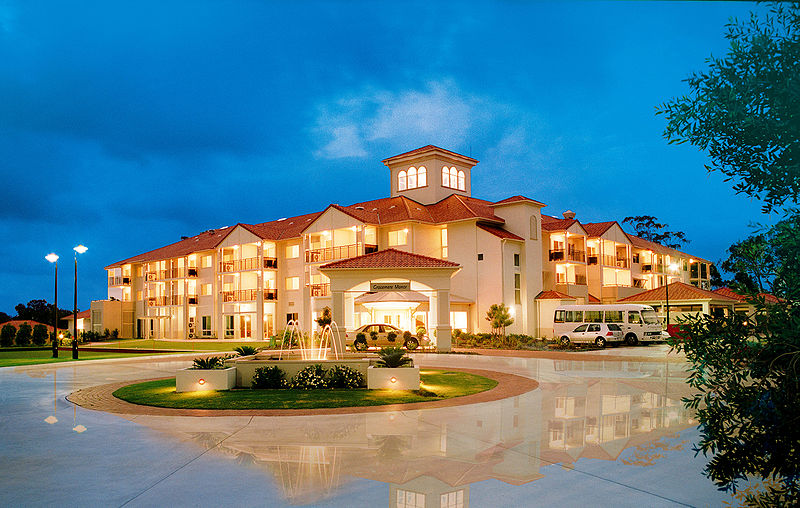 Digital Signage for Country Clubs 
Country Club Digital Signage is a modern and efficient way to streamline the way you communicate with guests, club members, staff and potential new members. When using digital signage for country clubs, you can remotely make updates to your screen content from any computer at any time and wirelessly send the changes to your screens!
Using digital signage for country clubs, you can:
Build value in club amenities and facilities
Highlight dining activities
Share guest information and policies
List daily and weekly events schedules
Spotlight membership benefits
Display social media feeds
Share Golf course information
Welcome guests for banquets and wedding
Provide club wayfinding maps and directions
A Superior Way to Communicate
Install digital signage for Country Clubs in areas of your club in which your members, guests and staff frequently spend time. This could be primary club entrances, golf clubhouse, reception rooms or lounges.
When adding screens in these areas, you will be able to send specific location-based messages to each screen dependably. This makes sharing notifications easy and efficient plus makes it easier for your guest and members to access on-demand information.
In addition to guest communications, you can use digital signage for country clubs to communicate with your employees. Add a screen in break rooms and other areas that staff congregate. Your HR and department managers can send daily updates to this screen that contain country clubs news, HR updates, an employee of the month and other valuable information.
Easy-to-Use Digital Signage for Country Clubs
NoviSign offers country clubs with web based digital signage software that is easy-to-use and reliable.
From any computer, at any time you can design and update your screen content, create playlists and schedules then remotely update your screens.
Once sent you to monitor your screen status and if they are playing the content using the included monitoring dashboard.
NoviSigns software can be installed on any Android TV, Android Media Player, Chromestick, Chromebox or Window Media Player.
Using the included drag-and-drop widgets, you can create dynamic content that features:
Images
Videos
Slideshows
Ticket
Shapes & Background
Label
Facebook
Twitter
News RSS
Weather
Clock
URL
Text
Polls
YouTube
Instagram
If you are looking for ClubHouse app audio-chat digital signage solution please visit our ClubHouse digital signage blog post.

TRY NOVISIGN TODAY
NO CREDIT CARD NEEDED
FREE FOR 30-DAYS