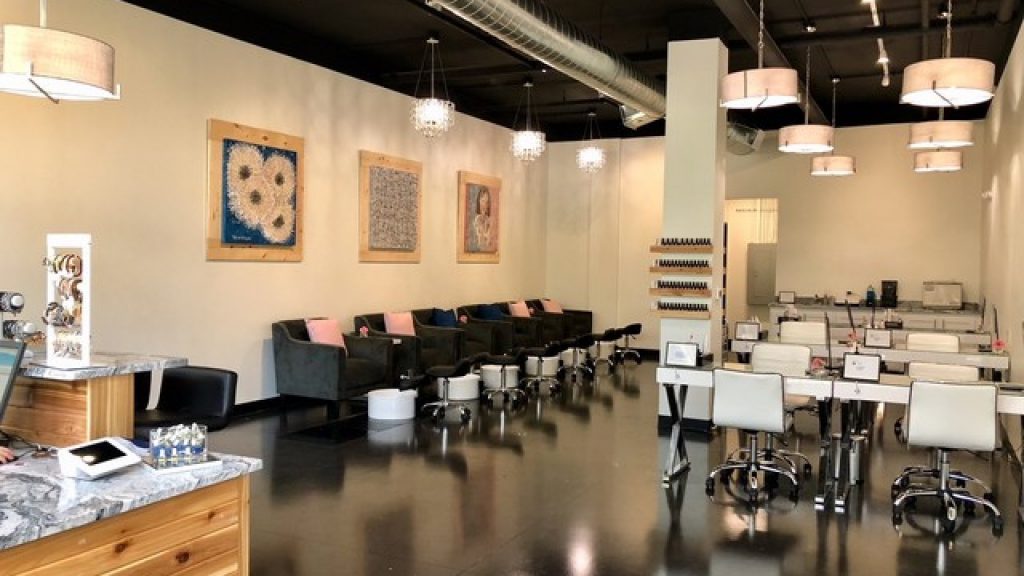 Digital Signage for nail salons is an easy and effective way to reach your clients with sales and information while creating a modern and fun salon experience. Using any computer at any time, you can remotely create and update your nail salons digital signage. All that you need is a TV, a digital signage player and cloud-based software. Popular ways you can use digital signage for nail salons include:
Promote new manicure and pedicure sales
Upsell no-chip manicures and special spa treatments
Showcase before and after images
Offer massage and group event packages
Nail Salon Digital Signage Services and Pricing
Because you have a captive audience base that is sitting in your waiting area why not use digital signage for salons to highlight your highest margin items? Alternatively, maybe use nail salon digital signage to educate your clients about the newest trends and services? Using digital signage for salons, you can silently sell will reducing perceived wait times.
Add a slideshow of videos and HD images that highlight your highest margin services
Promote Gift Cards specials and customer loyalty programs
Advertise upcoming sales and special nail salon events
Waiting Area Infotainment
Use digital signage for nail salons to improve your client's in-store experience. Add interesting RSS beauty tips, and trick news feeds, YouTube videos, weather forecasts and more. Social media can also be incorporated. By adding social media, you are keeping your nail salons digital signage current while reminding your clients to engage with your social media.
Wouldn't it be cool if your clients posted an image on Twitter after getting a manicure and they see it live on the big screen in your salon!
Instagram: connect your account and stream your salon Instagram posts in real-time
Twitter: pull and display specific hash tags or your companies tweets
Facebook: display your albums most recent pictures with descriptions.
Advertising
With digital signage for nail salons, you can also pre-schedule your weekly ads, specials and promotions to play on specific days and times automatically. If you have sales that expire you can simply set the start and end time and the advertisement will automatically expire on the time you set! This scheduling module streamlines your ability to manage content while saving you time from having to manually change it every day to reflect the new advertisement.
About NoviSign Digital Signage
NoviSign offers Nail Salons with an easy to use nail salon digital signage software platform that can be accessed from any computer at any time. Using the web-based design and management software, nail salons can create content using the included customizable templates and the drag-and-drop widgets users can easily create their screen content. NoviSign runs on any media player device.
Popular features include:
Instagram, Facebook, Twitter
YouTube and Ustream live videos
Slideshows, RSS feeds, weather
Websites and interactive polls
Create and manage new playlists
Advanced scheduling capabilities
Create and update playlists
Manage a single display or hundreds
Admin controls with multi-user control
Cloud media library for storing your media
Real-time content updates
Complete training and support
Try NoviSign out today free for 30-days or email Info@NoviSign.com for more information.