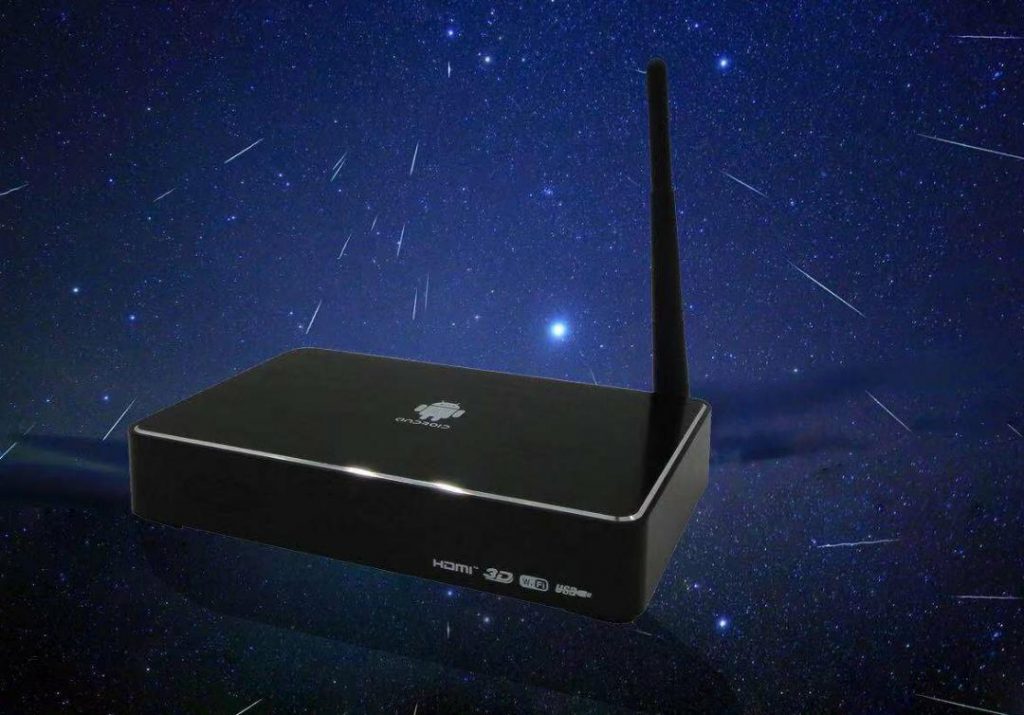 You've probably been to a restaurant lately and seen digital menus boards or visited an airport and saw screens displaying flight times? That is digital signage. Connected to those screens or kiosks are digital signage players, and they play the content and media being displayed on the screens. The screens you see in medical clinics, retail stores, corporate buildings, or any other public setting are all powered by digital signage players.
What is the cost of a digital signage player?
The average cost of a digital signage system is $2,500.00. This pricing covers the traditional hardware; commercial grade digital sign, digital signage player, signage software and installation.
Now let's be honest. Does the average business or organization have $2,500 for one system? No.
With NoviSign, you can get started all under $150.00. This pricing includes a digital signage player and software.

How do I get started?
Well first you will need to figure out two things;
1. What kind of digital signage player you will use?
2. What kind of digital signage software will you use to create and manage your content?
Let's first cover the details digital signage players.
Digital signage players
The three most common digital signage players are
Android
Chrome OS
Windows
Android
Android digital signage players are one of the world's most popular solutions for digital signage player. With prices as low as $30 online you can easily source an Android digital signage player.
Now, when it comes to quality that is a different story. With so many chipsets available, finding a high-quality Android Digital Signage player may be a challenge.
If you're looking for a power-packed Android Digital Signage player check out Geniatech's APC390R. Pricing is $99.00. The APC390R features Quad Core ARM Cortex A53 CPU, ARM Mali-T820MP3 GPU, and Android 6.0 OS.  The APC390R comes with HDMI 2.0, able to playback 4K@60fps video and support HDR10 and 10-bit HEVC hardware decoding. APC390R also comes with 802.11AC Dual-band WiFi, Gigabit LAN and Bluetooth.
You can also check our Android hardware recommended list.
Chrome OS
If you are a Chrome OS fan, you can go with a Chromebit or Chromebox.
A Chromebit digital signage player is on average $85.00 and plugs into any TV via the HDMI port. It is an entry-level digital signage player, is 4.8" x 1.2" x 0.67" in size, weigh 2.6 oz and features 2GB RAM + 16GB Storage. This kind of digital signage player can play one video at a time as well as images, slideshows, text, weather and news feeds.
A Chromebox digital signage player features a stronger set of tech specs and comes in at an average of $220. Chromeboxes are typically 5.5" x 5.5" 1.5" in size, weigh 2.7 pounds and feature 4GM RAM + 32GB Storage. Chromebox digital signage players can simultaneously play three videos at once as well as slideshows, images, text, RSS feeds, websites, weather and more.
Windows
The beauty of using a window digital signage player is that you can use any PC! Laptop, computer, thin client, or small form PC works fine. Simply connect your PC to a TV via HDMI, and you're ready to go. In this page you can see the minimum requirements for Windows based signage devices.
If you're looking for rock-solid small form PC check out Qbic or Advantech digital signage players. Both of these digital signage player manufactures make state-of-the-art systems that are specially designed for digital signage.
Digital signage media player FAQs
1. Do I only need a media player for digital signage?
A digital signage player is the most critical hardware component needed for digital signage. Aside from the media player, you will need digital signage software also called "content management system" or "CMS" to create and manage the screen's content.
2. What digital signage software?
Also called a CMS, digital signage software is installed on to a digital signage player and plays back your content like slideshows, images, social media feeds, weather forecasts, RSS news feeds and other media.
3. What do I need to setup a digital signage player?
Setting up a digital signage media player is easy and fast. All that you need to do is connect it to your TV via the HDMI. If you are using a cloud-based digital signage software platform to manage the screen's content remotely, you would also have to connect the digital signage media player to the internet by WiFi or hardwired.
4. How does the media player save and play the content
Digital signage software systems typically download media from the internet and caches locally onto the digital signage media player to play. This allows for content to always be playing on the TV even if the internet connection is lost.
Networked systems such as "enterprise-grade digital signage" require the locations to install and maintain a local server that streams the content to the digital signage player.
5. What forms of media can I play using a digital signage media player?
The types of media that you can play depending on the digital signage software and digital signage player that use. The majority of platforms can play image slideshows and videos. If you want to display other forms of media such as weather feeds, custom scrolling tickers, or websites you need to check with the digital signage player manufacturer and signage software provider.
Popular kinds of media include:
RSS feeds
Scrolling text tickers
Webpages
Interactive polls
Virtual queues
Facebook and Twitter feeds
YouTube streams
6. Why do I need a digital signage player?
If you're looking to display information digitally on a TV, you will need a digital signage media player. Luckily, since 2015 the cost of digital signage players have significantly come down allowing consumers access to high-quality and reliable digital media players.
7. Do I need a digital signage player for one-time events?
If you're using digital signage for a one day or weekend event, you won't need a digital signage media player. You can use a USB thumb drive or even hook up your lap-top or computer to the TV via HDMI. Using PowerPoint or something similar you can create and display your media.
8. What kind of businesses and organizations use digital signage players?
Virtually all commercial environments that are using digital signage utilize digital signage media players.
9. Once I get a digital signage player how do I connect it to a TV?
Using an HDMI cable, you will connect the media player to your TV. Once connected power the digital signage player on and switch the TV's input to the correct HDMI input source. If you're going to pull content from the cloud, you will need to connect the digital signage player to the internet. For a stable and reliable connection, we recommend you use a hardwired Ethernet connection.
The Technology Behind Digital Signage Players
1. What are the tech specification of digital signage players?
Media players are available in three primary types and price brackets:
Low-cost: many entry-level digital signage players are usually in the format of a USB stick and comes with 1GB + 8GB, support HD, and WiFi. This kind of devices can suffer from laggy media playback and at times have short life spans of 8 – 12 months.
Mid-level: these kind of devices are typically ARM processors with quad or octa-core processors. They come in Android, Windows or Chrome OS operating systems.
High-end: usually intended for industrial or enterprise applications that require heavy-duty use. Many times these kinds of digital signage player run Intel i7 and are Windows OS.
2. Can I use my laptop as a digital signage player?
If you are looking only to use digital signage for a presentation or an event then yes you can use a laptop. Simply connect it to the TV via HDMI and turn your presentation on.
Pricing
1. What is the cost of a digital signage player?
Digital signage media players range in prices from $30 – $1,250
2. Where can I buy a digital signage player?
Popular digital signage players include:
3. What should I look for when buy a digital signage players?
Always make sure the digital signage player will run the digital signage software that you choose to use. Ask the software provider if they've tested the media player and approved it. Always remember that sometimes the cheapest in price is not the best. The last you need is for the digital signage player to stop working.