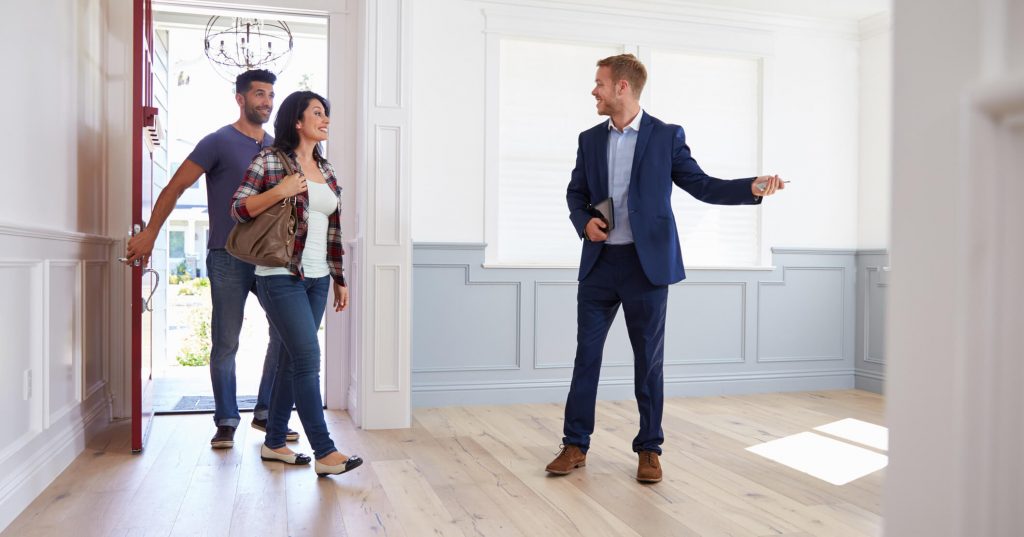 Real estate digital signage is today's most effective and efficient forms of visual communications and advertising. Using digital signage for real estate, companies can dynamically share information in an eye-catching format that educates and sells! From any computer, at any time you can remotely manage and update your real estate digital signage.
Popular ways real estate digital signage can be used includes:
Spotlight new and featured listings of houses and properties
List local area information of the neighborhood, school and crime rates
Add an engaging image and video slideshows of available properties
Share community events, programs and points of interest
The Best Way to Reach Your Customers
Digital signage for real estate makes sharing information easy and practical. By adding a TV to your lobby or perhaps an ultra-bright screen in a window you gain the ability to reach both potential and current customers with on-demand information. Real estate digital signage creates a clean and crisp ambiance that is inviting and educational.
When deployed digital signage for real estate is an easy and innovative way to ensure that your messages and notifications are seen. Other ways digital signage for real estate can be used include:
List agent biographies and images
Promote upcoming open house events and specials
Advertise new mortgage and first time home buyer incentives
Incorporate home buying FAQ
How Does Real Estate Digital Signage Work?
With digital signage for real estate, you can make on-the-fly changes to content using drag-and-drop widgets; schedule custom customer welcome messages and more. All of the changes that you make on your computer or laptop will wirelessly update on the screen within seconds. All that you need is a cloud-based digital signage software, TV, and a digital signage media player.
Other Ways You Can Use Digital Signage for Real Estate
The applications for real estate digital signage are unlimited! Let's now cover the 3 examples:
Real Estate Lobby Digital Signage
Add 360-degree video tours of houses
Incorporate custom scrolling text tickers
List agent biographies with images
Spotlight new mortgage rates
Window Real Estate Digital Signage
Display local area events
Incorporate website MLS feeds
Share real estate biographies
Sell advertising spot to local businesses
Real Estate Agent Digital Signage
Share office sales numbers
Spotlight employee birthdays
Display internal company updates
List new procedures and training videos
About NoviSign Digital Signage
NoviSign offers an easy-to-use platform for real estate digital signage. The software is cloud-based allowing users to remotely edit, update and manage digital signage real estate screens that are located at any office at any time.
NoviSign offers a free 30-day trial of the software. Pricing per screen is only $20.00 per month. With NoviSign there is no contract, no setup fees and you can use any Android, Chrome OS or Windows media player.
For more information or to schedule a demo please email: info@novisign.com