This blog post will show you how to mount your Luxx edge shelf displays according the manufacturer's recommendations. It will also show you how to distribute the power supply, for example, to allow 3 shelf screens to be fed from one power supply.
All the hardware and mounting accessories can be bought directly from Luxx.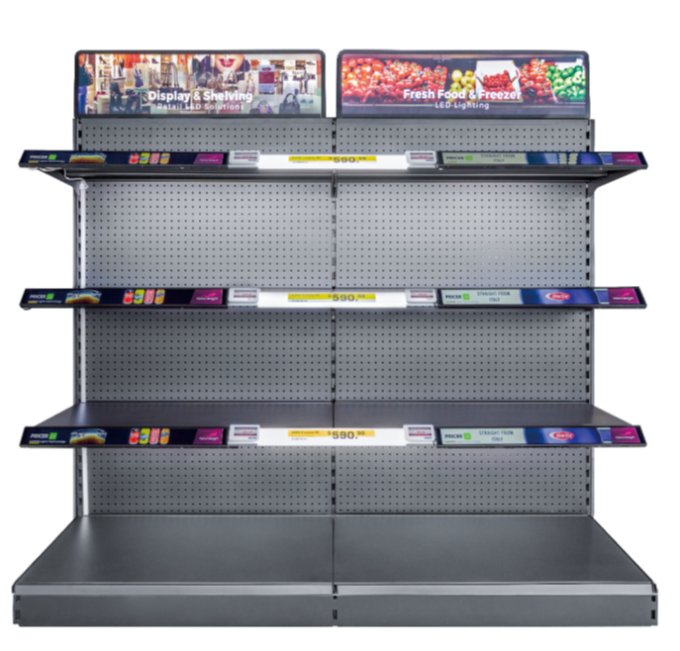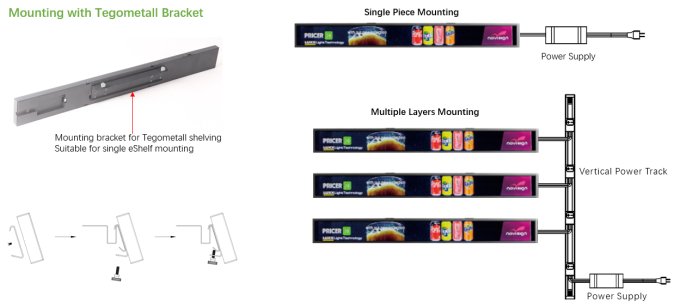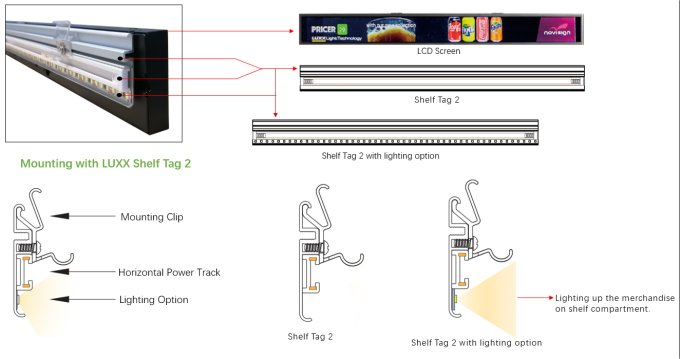 Understanding eShelf Power Distribution
Mini Power Track System
LUXX Mini Power Track System is a critical part in eShelf power distribution when multiple LCD screens or multiple layers mounting is needed.
The whole system is composed of a Vertical Power Track, several Horizontal Power Tracks and Power Feed Connectors.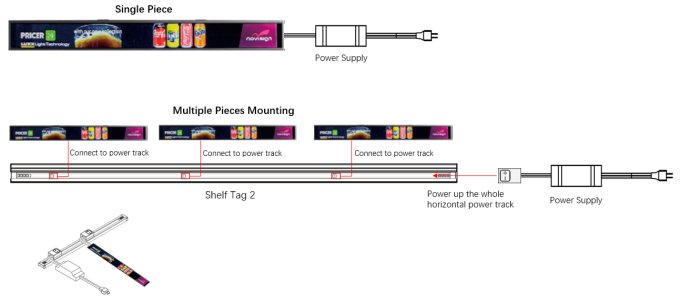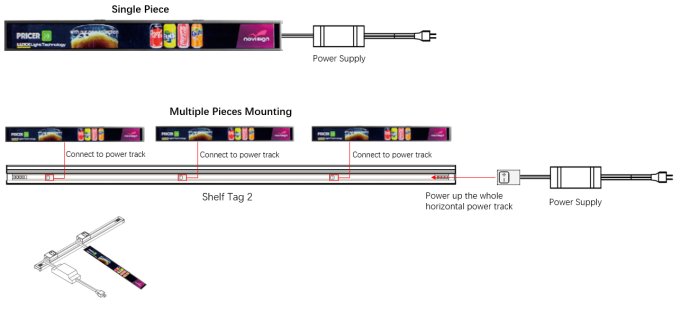 Learn more about Shelf Screens Displays.
Nir "The Dude"