This post is meant for partners using the reports module to monitor their users' activity.
The new "Preview" button allows you, when using the reports module, to watch the last played playlist on each player of any of your customers. This will provide you with more control of the contents displayed there.
If you want a reminder of to use your reports module click here.
How to do it?
Go to the reports module (http://reports.novisign.com or http://reports.onsignage.com) and log in.
Filter one of your users and then click the line with the player which you'd like to watch:



The next page presents the activity list of that player.
In the top left corner there is a new button named "Watch Playlist".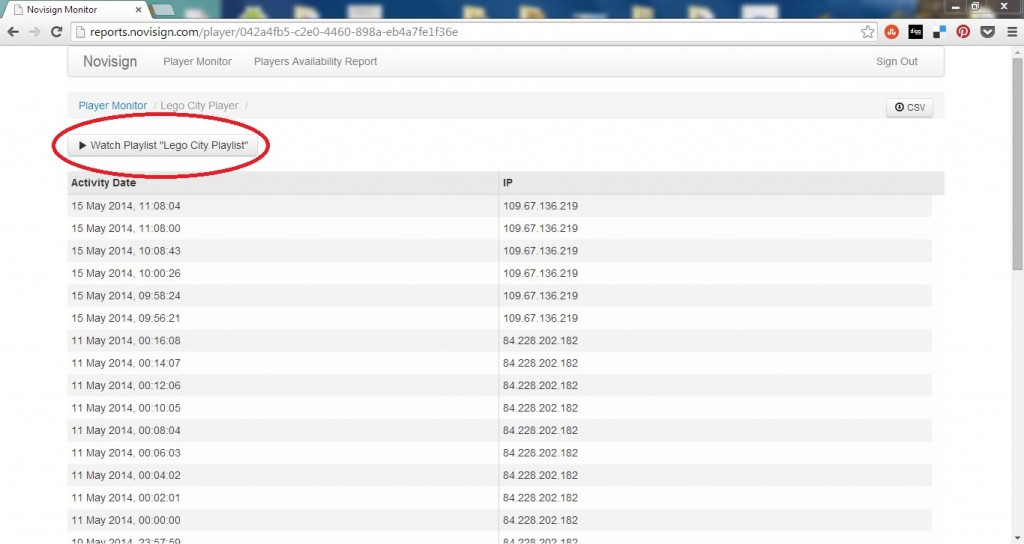 Click the button and the last played playlist of that player will start running on your screen.