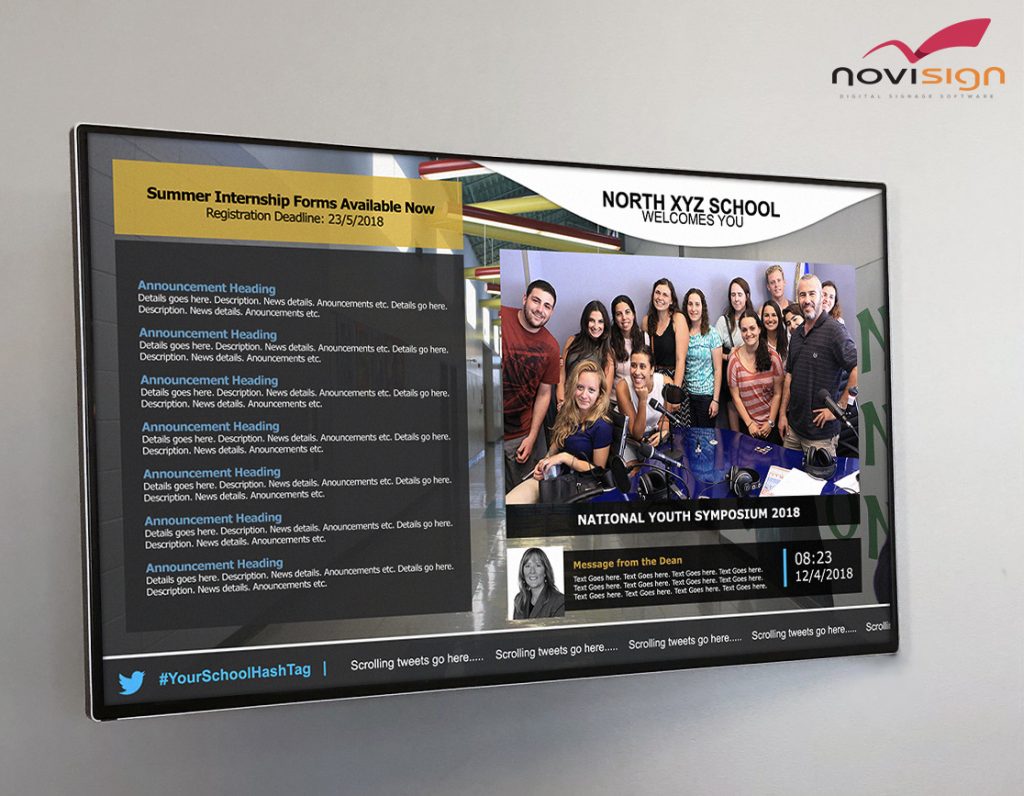 Digital signage can be used to simplify the way you share information, announcements, news, and other school communications. You can use digital signage for schools to manage the day to day school communications as well as share district-wide updates and information. Because everything is being broadcasted digitally you will cut cost on static signage while improving the way you share and distribute messages.
From hardware to software this post will go over the essentials needed to successfully set-up and deploy digital signage for schools:
Application Examples: how can you use digital signage for schools
Media players: Chrome OS, Android or Windows
Software: cloud-based digital signage software for schools
Content Design: how to outline and create content
Management: creating playlists and schedules
Examples of Digital Signage for Schools
School Entrances
You can add digital signage to your school lobby. The screen can be used to distribute important updates, add slideshows of information, welcome parents to open houses.
Teacher Communications
Another application for school digital signage is for staff communications. Install screens in the office and break-room areas and display time-sensitive news, school bulletins, meeting times and upcoming event schedules.
Twitter, Facebook, and Instagram
Connect your school's social media feeds to the screens to display real-time updates. From basic Twitter, text feeds to full-screen images and post description you use social media to drive engagement and bring awareness to school events.
Google Slides
Connect your schools Google Slide Shows with the signs. Once connected all media from your slideshow will sync and show on your school digital signage screen. This is an easy and quick way to content on your screen.
Digital Signage Media Players For Schools
NoviSign's digital signage for schools runs on any Chrome OS, Android, Windows or Android TV. This means you can simply purchase and use the device of your choice.  We do not approve Firesticks or Chromecast devices because the overall performance of media playback is inconsistent, not to mention those devices are not made for commercial usage.
Here is a quick rundown on favorite media players:
Chrome OS: most popular for running school digital signage.
ChromeBits

Pro's: cost-effective, Wi-Fi, and is a good player for running basic signage
Con's: because it's an entry-level device the media playback can sometimes be sluggish
Price: $80.00

Chrome boxes

Pro's: smooth media playback, WiFi, reliable device, and good tech specs
Con's: more expensive the Chromestick but worth it if you're looking for performance
Price: $219.00
Android: cost-effective and powerful
Android media player:

Pro's: long-lasting, great media playback, 4K, WiFi, aluminum chassis
Con's: cannot be managed with Chrome's managing licensing
Price: $99
Windows: you can use existing PC's
Windows media players:

Pro's: you can use existing PCs and minim spec requirements
Con's: can be expensive if you have to buy new windows players
Price: 250+
Digital Signage Software for Schools
At NoviSign, we have a specially designed digital signage software for schools that:
Easy to operate and allows for teachers, IT and staff to update screen content
Offers special pricing just for schools and district
Runs on Chrome OS, Android, Windows media players, and Android TVs
Includes drag-and-drop widgets; media shows, scrolling tickers, images, videos and more!
Comes with full US-based phone support, email help desk, and online resource center
Fully scalable, control one or multiple screens all from your computer
With NoviSign you can easily and quickly create and manage your screen's content from any PC at any time. To set up your digital signage for schools content with NoviSign it's straightforward.
Simply select a template of your choice then customize it. We have a wide variety of professionally designed school digital signage templates that you can choose from you can build one from scratch. If you're looking for custom content design and setup services, we also offer affordable packages that include the template design and creation.  Your school branding, colors, logo and all other requirements would be incorporated.
Once you've got your layout selected, you can use the drag-and-drop widgets to bring your content to life!
Drag-and-Drop Widgets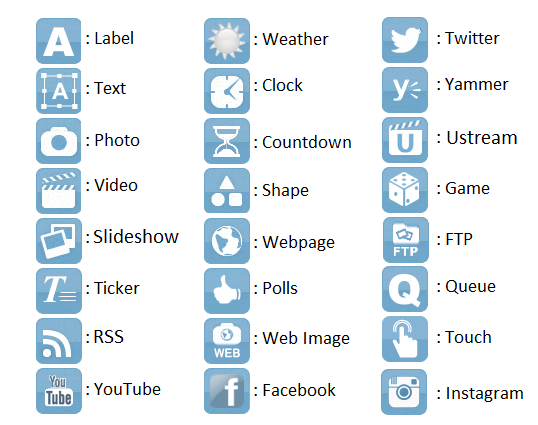 Using the drag-and-drop widgets, you can create any layout that features any unlimited amount of zones for your school's digital signage. The widgets are user-friendly and do not require graphic design experience. These digital signage for schools widgets make the process of designing effective school digital easy and fun!
Popular digital signage for schools widgets that NoviSign's software comes with include:
Media Slideshows: videos, images, YouTube, PowerPoint Slides and Word can be added and set slide duration
Scrolling Tickers: add custom text and set the scroll speed
Google Slideshows: use the web widget to add your Google Slides
Weather: add current weather or do a full-screen weather forecast
Social Media: add Twitter, Instagram or Facebook live streams
Media Types
With NoviSign's digital signage for schools, you can upload all of the common file types. All of the files save to the cloud and be accessed at any time!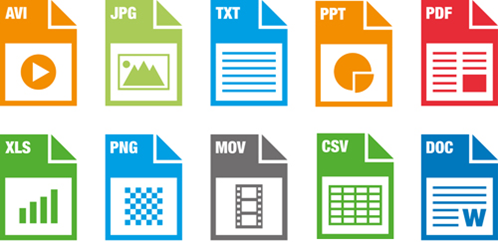 Playlist and Scheduling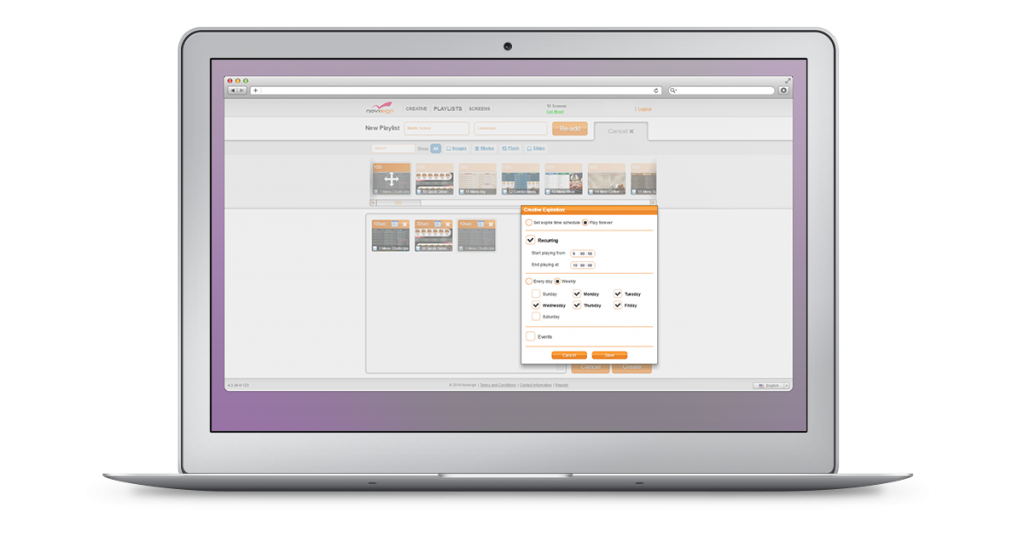 With NoviSign you can create dynamic playlists of content and schedule your slides to play at specific times, expiration dates and more!
You can send your digital signage for schools playlists to single screens at a time or groups of screens all with one click.
The content caches locally on the player and plays if internet drops
Easily create playlists with the drag and drop playlist builder
Preview your playlists before sending them to screens
Remote Monitoring
Also included with NoviSigns's digital signage for school is a monitoring dashboard. This allows you to view the status of your school's digital signage remotely. This dashboard makes monitoring your school's digital signage easy.
View what playlists is playing on each screen
See when the content was updated last
If the media player is online
Run-proof of play reports
Admin and Users
With NoviSign you can also share the zones of templates with other users. You can grant what access the user will have to each zone. In addition, we offer a management console that allows you to create users, set user access levels and even run audits.
Follow this link if you're Looking for a K12 Digital Signage Offering with a Free Trial Option