Follow the steps below to set up your Android Digital Signage Media Player to run NoviSign.
Purchase a digital signage Android Media player: View approved Android players
Connect your player to the TV via HDMI
Connect a wireless keyboard and mouse
Connect your player to the internet (WiFi or Hardline)
Open the "Goolg Play Store" app then search for and download: "NoviSign".
Install and open the app
Log-in to your NoviSign account (create one here)
In the right of the search bar click the checkbox icon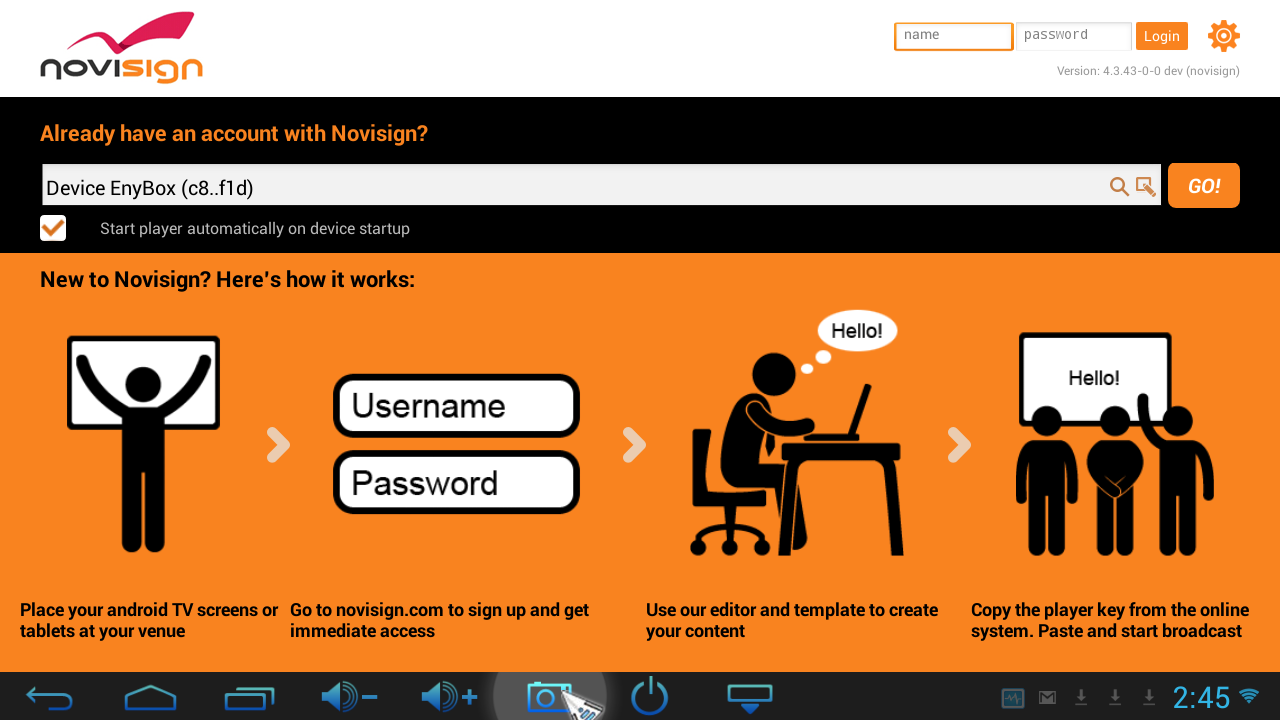 9. Click the pen icon on the right
 10.  A drop down with screen/playlist names will appea
11. Select your screen/playlist name
12. You're done! Content will download from the cloud and begin playing
If you have questions, please contact us today.
Additional resources: