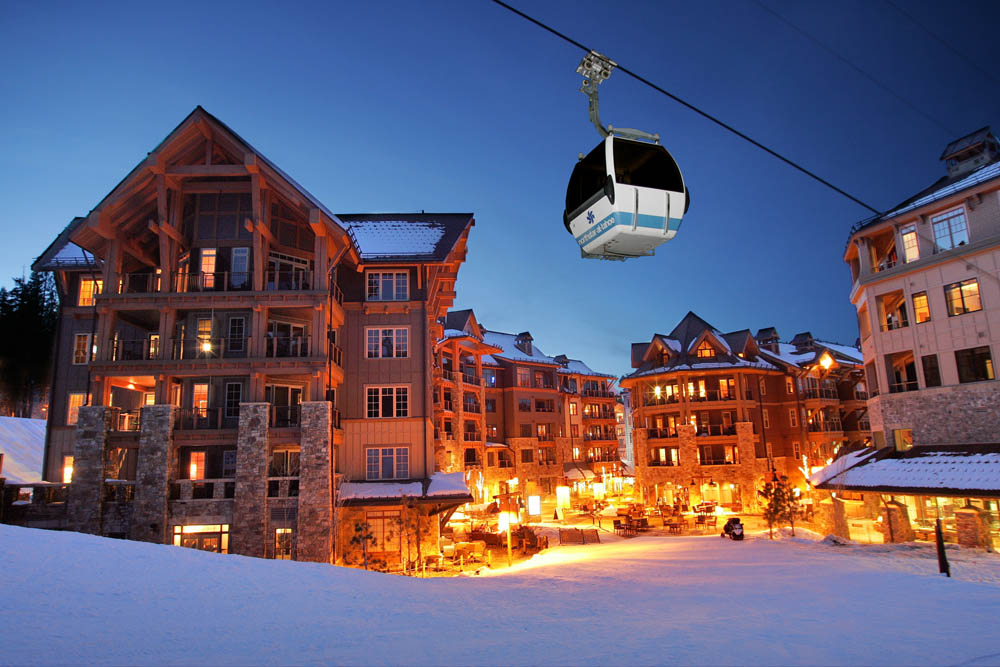 Digital signage for ski resorts is one of today's most effective forms of visual communication signage. Because ski resort digital signage is 'digital', you can display and an unlimited amount of information, resort wayfinding, trail and weather conditions, ski lesson listings, mountain safety procedures, employee communications and more!  Popular ways that you can use resort digital signage include:
Lift tickets and trail information
Ski season passes and promotions
Lodging and accommodations
Daily activity schedules
Snowboard rentals
Lodging amenities
Improve Guest Experiences
Use digital signage for ski resorts to streamline the way you share daily information and guest updates. Make on the fly changes to important guest-centric announcements and mountain reports.
From any computer, at any time you can quickly make updates to the ski resort digital signs and within minutes the new updates will update. Using drag-and-drop widgets, you can add slides, custom scrolling tickers, HD videos and other media.
Send changes to groups of the screen or one screen a time
The content caches onto the media player so no blue zones
Pre-schedule updates, set expiration dates, and recurring schedules
Remotely monitor the screens status and health
Events, schedules and activities
Add digital signage for ski resorts to high traffic locations in your resort. Your lobby and guest services areas are two primary locations in which digital signage can be used. Because these areas contain heavy traffic, you can use digital signage for resorts to promote your special events better, advertise, and reach your guests consistently.
By making it easier for your guests to access the information you will improve experiences while eliminating the need to every print new signage!
Use digital signage for ski resorts to display:
Images of upcoming events with activity time and location
Scrolling schedules of daily signature events
Directional maps of premise dining and entertainment options
Holiday and seasonal promotions
Getting started with digital signage for ski resorts
Start with pinpointing high traffic areas within your ski resort in which guests congregate and or pass by. Because these locations see lots of traffic, you can make the best of the digital signage for resorts. Once you have the locations you will need to gather the following items for your ski resorts digital signage:
TV or Commercial Grade Digital Sign

A digital sign is rated for 50,000 hours of commercial use, comes with a metal encasing, and features tempered glass
A regular TV can also be used, but it does not include commercial features

Cloud-Based Digital Signage Software

Create and manage your ski resorts digital signage
Design your content from scratch or customize templates
Schedule your playlists and monitor the screens
Digital signage software for ski resorts
NoviSigns digital signage for ski resorts is a reliable and easy way to share your messages, videos, images, tickers, news feeds, maps and other information. Using NoviSign's cloud-based digital signage software for ski resorts you can remotely edit and manage all of your ski resorts digital signage.
No  set-up fees or expensive annual maintenance fees
Drag and drop widgets and apps for easy content creation
Includes complete library of customizable templates
Full training, videos and support is included
Pricing starts at $20 per month / per screen
Volume discounts and promotional pricing available