Here is an example of one of our digital signage installations.
This one was at a Hilton Queen of Sheba hotel at Eilat, Israel, one of the best hotels in the whole country.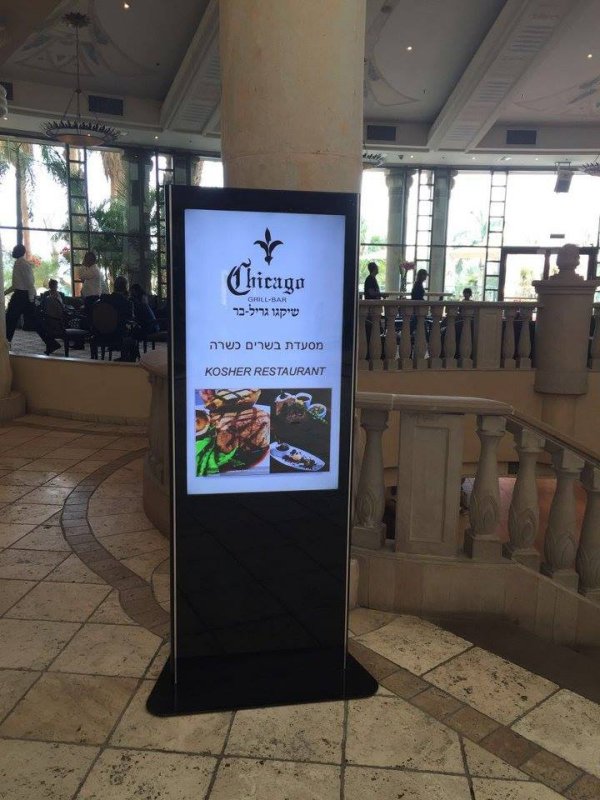 Isn't that nice to see live motion pictures on a signage screen at Hilton hotel rather than those old carton boards all over?
Alex.