Few years after the Android based digital signage was introduced and gained a significant portion of the market with lots of followers mainly those who implemented digital signage for small and medium businesses. Google is now pushing the Chromebox as one of the options for digital signage player platform.
Same as Android, Chrome is a very popular browser and operating system (actually the operating system is called "Chrome OS"). The Chromebox digital signage players are there and very easy to use. They do not require, in most cases, any special knowledge. Chromeboxes allow running rich content and at least from first weeks of using it as a digital signage player, it seems like some of the childhood diseases that digital signage software providers experienced on Android, especially around stability and CPU usage, do not appear in the current generation of Chrome OS based boxes.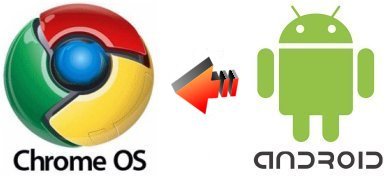 The prices of Chrome boxes are also quite attractive for digital signage usage. It is on the high side of prices if you compare it to the top level of Android based signage players, but the difference is not dramatic. The fact that Google is promoting the Chromebox to become the 'Google Mini PC' solution for all sorts of 'single application' platforms, is adding to the appeal this relatively new box has to the digital signage industry. Another wise thing that Google did was collaborating with 4 different big hardware manufacturers (HP, Asus, Acer and Dell) in order to get a bigger market share. I suppose that in the future, we might see other big hardware manufacturers, maybe Lenovo and Toshiba, selling their own Google Chromeboxes.
The digital signage market is going through changes in the past half a decade and it's still haven't reached stability. The Android based signage devices had helped the growth of the business and its implementation in millions of SMBs. I would say that the Android opened the way for the Chrome OS. Chromebox is relatively new player (double meaning in this case :-), but with Google pushing, signage software companies embracing and customers that are ready to try something new – the future looks bright for Chomebox in the signage market.
Is the digital signage market ready to try the new toy? Time will tell, all signs (again double meaning!) show it is.
Nir.