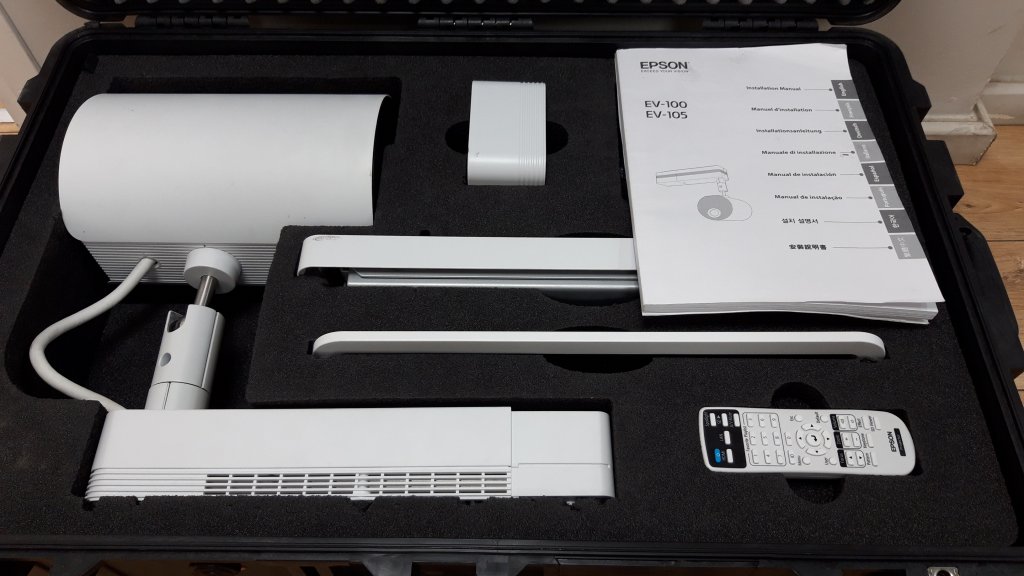 Recently, NoviSign decided to join hands with EPSON, the world's projectors and printers company. We, at NoviSign, decided to try our digital signage over a projector. the thing about projector, unlike a display, is that you can project on anything you like. The ideal is a white wall or board, but you can project the digital signage on window glass, window shutters as well.
How do you connect everything?
In one word: easy! Mount the projector to the ceiling (our projector was an EV-100, which should be attached to the ceiling) or put it on a table or floor (well, that depends what type of projector you have there). Connect it tot power. You can also make some adjustments (I'll explain later) to make the visual appear on the wall as a precise rectangle (which is aligned with the floor line). Then, connect its HDMI port, using an HDMI cable to an Android TV box (can also be Windows or ChromeOS media player), which should be plugged into power. That's all.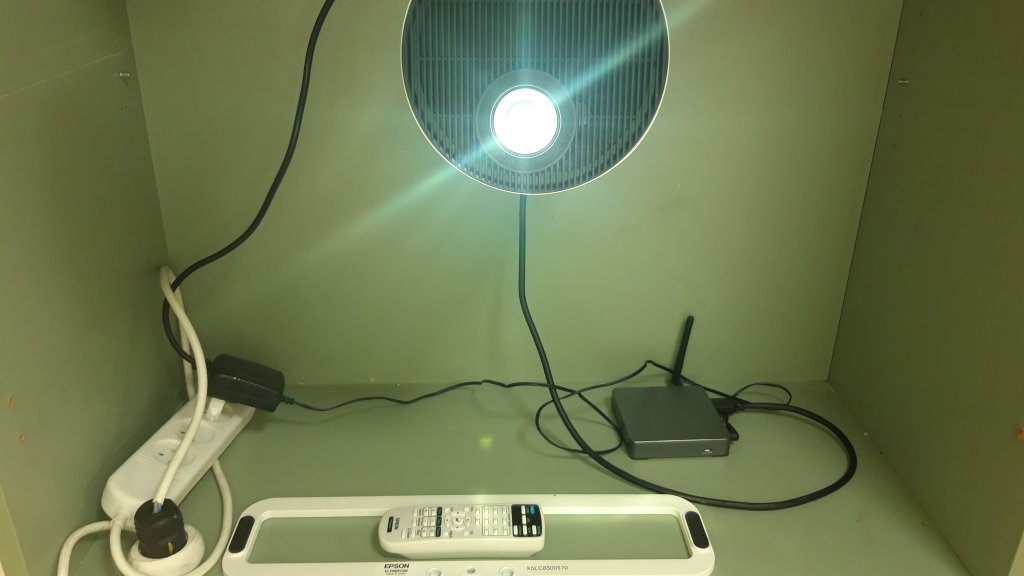 How to make the fine adjustments?
Using the projector's remote control, there is something which is called "keystones". Changing the keystone adjustments can prevent your projected image from look like a trapeze or being not aligned with the floor or ceiling lines. This may happen if the projector is not pointing straight at the wall. Those settings will allow you to put the projector in any corner and then adjust the keystones to make and adjust the visual look like a complete rectangle.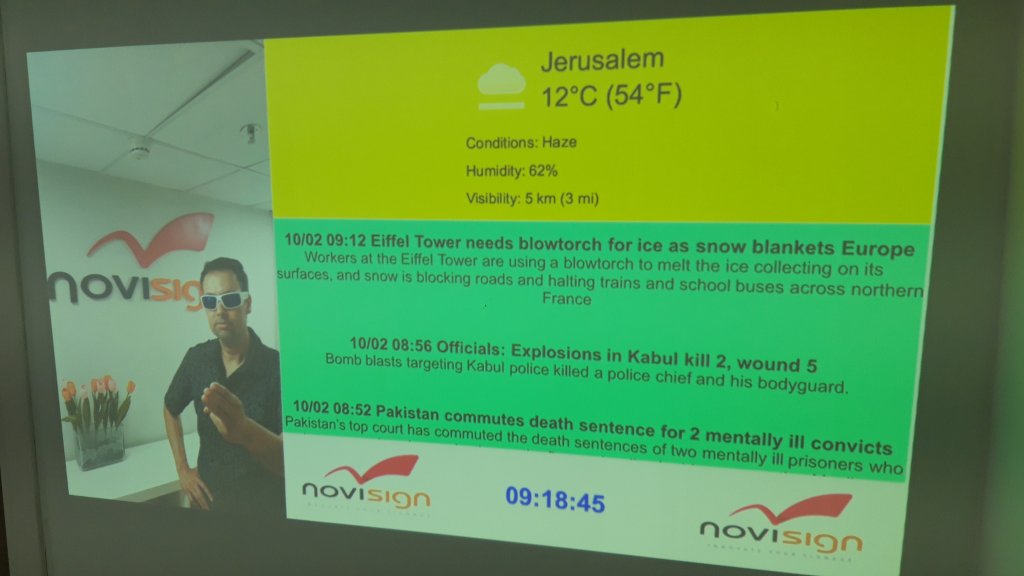 Projecting over windows
There might be light reflection when projecting on a window. In order to prevent that, you might want to turn your window into a wall-like (and still it will remain a window). That can be done using a film (not a film for camera, but kind of film that more looks as a transparent wallpaper) to make the window like a wall. Some films can be holographic (!).
All in all, remember that there is a compromise between transparency and brightness in the film you're about to use.
In the video we took at the office, we did not use any film applied to the window which was being projected (watch the video till the end to see that).
Creating a good video
You can project any content that you play on the media player, but when it comes to videos, if you set a black background in the video (which means no background color) or make a video with high contrast, if will look much better when being projected on a glass. Something to think about.
We always like quality accessories and EPSON definitely have them.
Nir