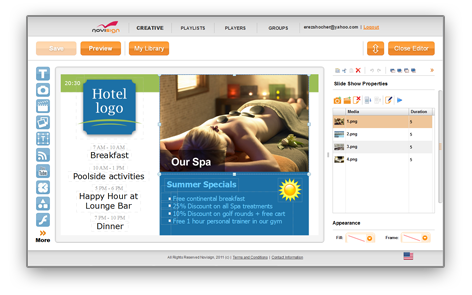 Digital signage for hotels can be used to improve the way you share marketing announcements while making it easier for your guests to access on-demand information, view event listings, learn about your hotel's amenities and more.
If used correctly hotel digital signage can be a natural extension of your customer service and marketing departments due to its flexibility and overall effectiveness.
Because there are many components to digital signage for hotels we've outlined the key items needed to setup digital signage for your hotel:
Application Examples: how can you use digital signage for hotels?
Media players: Chrome OS, Android or Windows
Software: cloud-based digital signage software for hotels
Content Design: how to create content
Management: creating playlists and schedules
Examples of Digital Signage for Hotels
Assistance
Hotel digital signage can be used to provide guests with information and guidance. Using digital signage for hotels, you can display any mixture of notifications:
Hotel services and hours
Room Check-In/Out Times
Event times and schedules
Exclusive hotel promotions
Local weather and news feeds
Weather forecasts
Property Directions
Digital signage for hotels can be used to provide your guests with directions and information about your hotel. Add wayfinding lobby displays or a kiosk in your lobby, outside of conference areas and other locations of your hotel. You can add hotel maps, directory listings and directional arrows to help improve the way your guests navigate around your hotel.
Informational Boards
Event and informational boards can be installed in and around your hotels check-in area. On these hotel digital signage screens, you can display helpful notifications that are geared to around guest needs.
Lists of area attractions, shopping areas or restaurant
Your hotels Instagram, Twitter or Facebook social media stream
Conference schedules, meetings times
Custom welcome messaging for events
Flight and shuttle times
Conference Room and Event Boards
Readerboards for hotel digital signage is one of the most popular applications for hotel digital signage. A reader-board or event-board are small 10″ – 15″ displays or tablets that can be installed outside of conference rooms. We can even integrate with your event management software. It can be set so that when you internal EMS updates so will the listing on the event boards. This eliminates the need to update two systems manually and improves overall efficiency.
Display the current event name
List of scheduled room meetings
Name and time of next scheduled event
Can integrate with Office 365 and more
Digital Signage Media Players for Hotels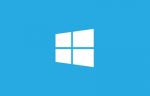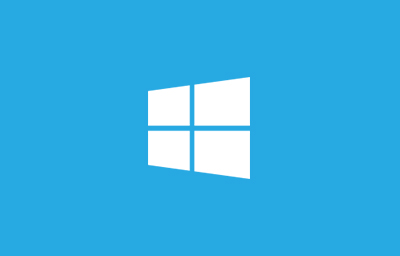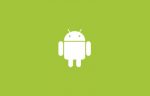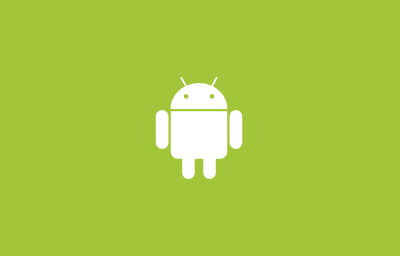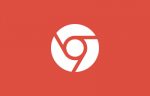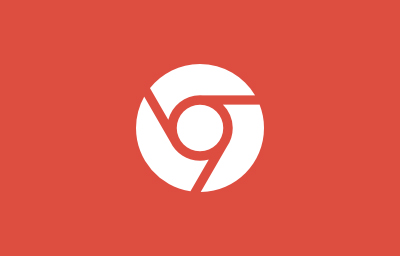 NoviSign's digital signage for hotels can run on any Windows, Chrome OS or Android Media Player. Our app is available for free installation onto any of the devices.
Benefit: cheap device, WiFi and is a decent play for basic signage
Downside: sometimes the media playback can be sluggish
Price: $80.00
Benefit: suave media playback, WiFi, dependable device and variety of hardware specs
Downside: more costly the a Chromebit but overall better quality
Price: $219.00
Benefit: reliable, rich media playback, 4K, WiFi, aluminum chassis
Downside: cannot be managed with Chrome's managing licensing
Price: $119
Benefit: use an existing PC
Downside: can be expensive if you have to buy new windows players
Price: 250+
Additional resources:
Digital Signage Software for Hotels
At NoviSign, we have the industries easiest to use hotel digital signage software that:
Straightforward and requires little IT background or software expertise to use
No expensive hardware costs and no required "maintenance"
Cloud-based and all content caches onto the media player
Full web-based design Studio, advance scheduling and remote monitoring
Drag-and-drop widgets: media slideshows, images, news, weather and more
Free US-Based support, email help ticketing, training videos and documentation
Using NoviSign digital signage for hotels, any user can easily design and manage your hotel's digital signage. The software comes with a full library of customizable templates:
Hotel lobby templates
Weather forecasts
Twitter, Instagram and Facebook
Internal communications
Event & informational
Staff communications
If you need design and setup, we do offer custom hotel digital signage content creation services. Your hotel's branding, colors and other requirements will be included with the layout and graphics.
If you're looking for custom content design and setup services, we also offer affordable packages that include the template design and creation. Your school branding, colors, logo and all other requirements would be incorporated.
Drag-and-Drop Widgets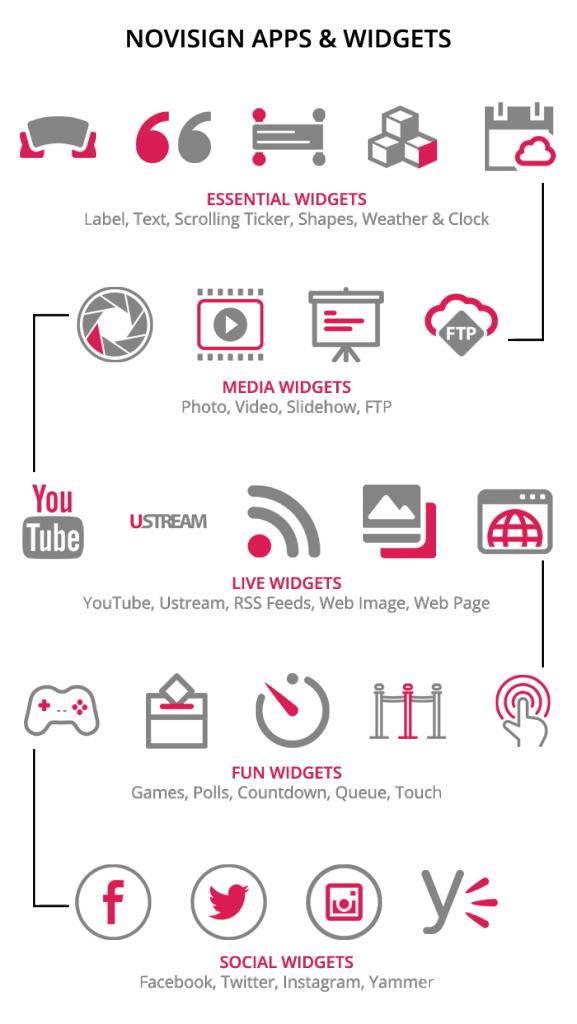 Also included with NoviSign hotel digital signage software is drag and drop widgets. These are easy-to-use and do not require complicated integrations.
Select the widget of choice and drop it on to the canvas. You can add any combination of widgets to your layout.
Popular digital signage for hotels widgets that NoviSign's software comes with include:
Media Slideshows: videos, images, YouTube, PowerPoint Slides and Word can be added and set slide duration
Scrolling Tickers: add custom text and set the scroll speed
Google Slideshows: use the web widget to add your Google Slides
Weather: add current weather or do a full-screen weather forecast
Social Media: add Twitter, Instagram or Facebook live streams
Media Types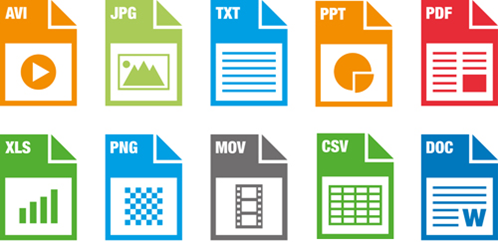 With NoviSign's digital signage for hotels, you can upload all of the standard file types. All of the files are saved to the cloud and be accessed at any time!
Create Schedules and Playlists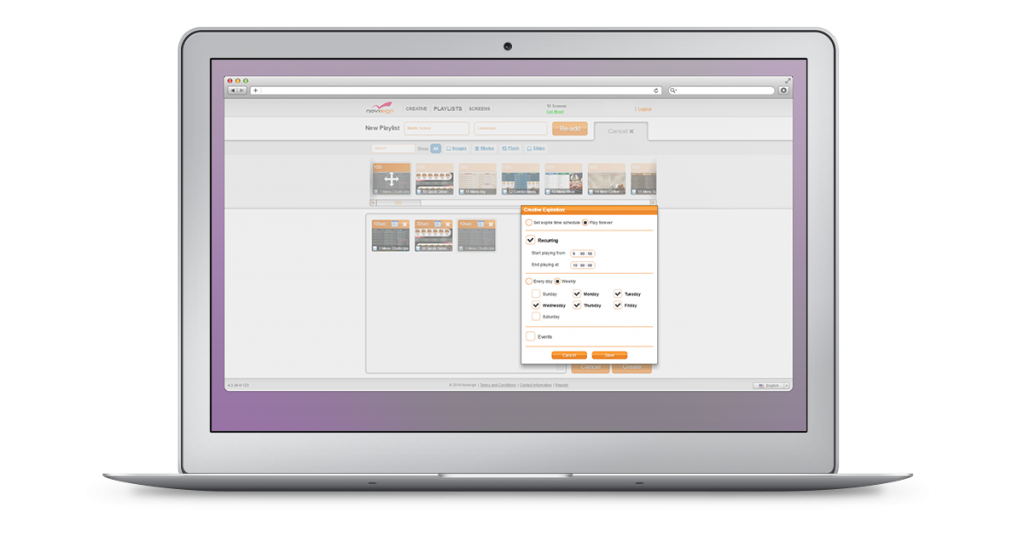 With NoviSign, you can create dynamic playlists of content and schedule your hotels content to play at precise times, set expiration dates and more!
With one click of the mouse, you can send playlists to one screen at a time or multiple screens.
The content caches locally on the player and plays if internet drops
Easily make playlists with the drag-and-drop playlist builder
Preview your playlists before sending them to screens
Monitoring Dashboard
Also included with NoviSign's digital signage for hotels is a reports and monitoring dashboard. This allows you remotely view the online status of your screens, what each screen is playing and more! This management dashboard makes it easy to monitor your hotels network of digital signs!
View what playlists is playing on each screen
See when the content was updated last
If the media player is online
Run proof-of-play reports
Full User Control
With NoviSign's hotel digital signage software, you can also share the zones of templates with other users. You can grant what access the user will have to each zone. In addition we offer a management console that allows you to create users, set user access levels, and even run audits. This makes managing multiple hotel digital signage screen easy and efficient!
Related links: