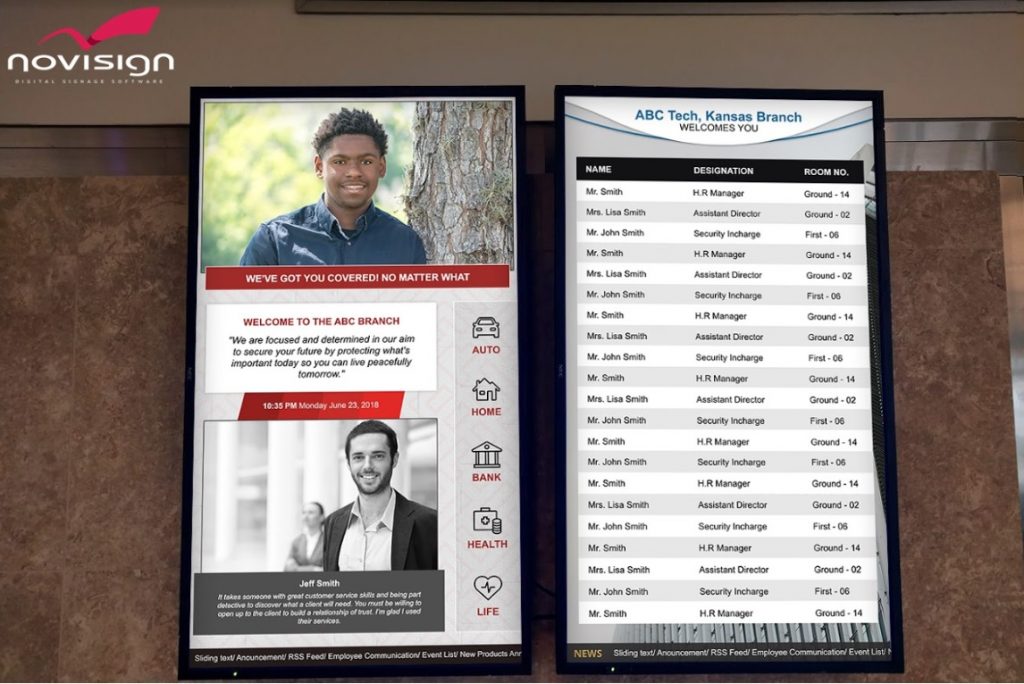 The world of digital signage and its technology has significantly evolved in the past 20 years.
Digital signage is becoming more and more popular for businesses at any size, just like Netflix, it'll take some time, but eventually, everyone will use it.
From screens at the airport displaying flight times to a digital signage in lobbies displaying facility information, digital directories and the demand and real-life usage of digital signage is growing every day.
Using widgets you can virtually add any combination of media, live streams, slideshows, RSS feeds and more! This flexibility in what you can display and the fact that you can control your screen content from any computer is one of the key driving factors into why digital signage is being used everyday.
The cost of Digital Signage requirements have dropped by more than 80%, and the complexity of implementation and supporting the software has also aligned with that trend. But, still what are the road bumps to getting digital signage set up? The answer many times comes down to past perceptions of how complicated and technical digital signage used to be.
Netflix
Let's look at Netflix, a service that everyone wants or either has.
How do you get started with Netflix?
Well for starters they made it super easy!
Download an APP
Open the app
Log-in to your account
Pay monthly
Start using
That process is straightforward and something that you've probably already done before.
Digital Signage Made Easy
Now in the past digital signage used to require a large on-site implementation, involving engineers, software engineers, tech support experts, electricians and lots of money.
Not anymore. NoviSign is like say the Netflix of digital signage.
How?
Well, it's simple to get started. With NoviSign the getting started process is similar to Netflix.
Connect your Android TV box or Chromebit to a TV
Download the free NoviSign app onto your device (available in PlayStore or Chrome Marketplace)
Open the app
Log-in to your account
Start using
Pricing
Think about you are probably paying a Netflix or a similar service $15-$20 a month for personal entertainment. Wouldn't you invest a  similar monthly price in improving your business visibility and communication with your clients?
Digital signage has been proven to improve customer and employee communications while enhancing your ability to upsell products and promote services.
So what are you waiting for? Sign-up today for a free 30-day trial of NoviSign and start sending your content to a screen!
Chad.