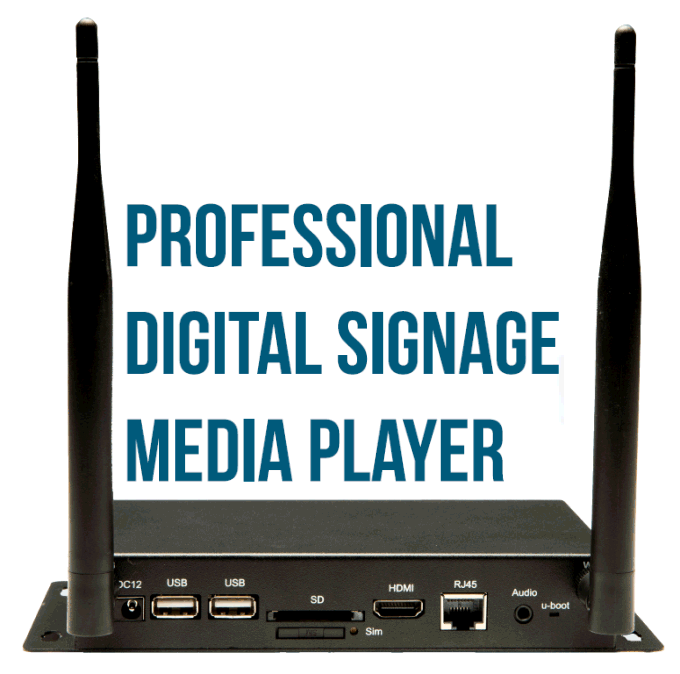 A new media player is in town: robust (metallic case), dual band WiFi, 4K, supports screen rotation and 2 videos in parallel. What more can I ask?
This is a robust RK3288 by Screens TV, a digital signage all-in-one company.
Look at this specification:
CPU: RK3288 quad core 1.8Ghz
RAM: 2GB (can be extended to 4GB!)
Storage: 8GB (can be extended to 16, 32 or 64GB!)
OS: Android 5.1
Support for screen rotation: Yes!
Support in playing 2 video in parallel: Yes!
WiFi: Dual band
Bluetooth: Yes!
Auto start: Yes!
Cellular SIMM card slot: Yes!
SD card reader: Yes! (3G/4G)
Case: robust (metallic)
Screen resolution: 4K (HDMI port)
Ethernet: RJ45 port
USB: 2 ports – 2.0 and OTG
Firmware: can be upgraded easily by USB stick (I tested the firmware from 14-Mar-2019)
Well, if you have no media player for digital signage or would like to replace you old units, try this one.
Here is a short video about the media player. Where to buy? Here is the seller's information.
Yours,
Nir, the Dude