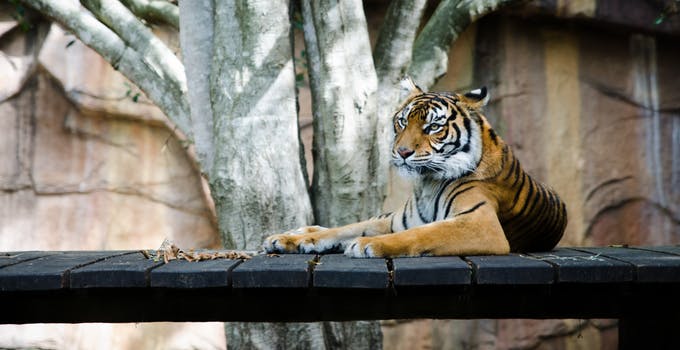 Digital Signage for Zoos is an all-in-one vehicle for improving the way zoos communicate with visitors and staff. When using digital signage for zoos, you can makes changes to the screens messages remotely from a computer then wirelessly update the all of the digital signs content within minutes.
Use digital signage for zoos to display:
Information on new animal attractions
Promote featured activities and events
Wayfinding maps and guest services
Concession and gift center sales
Spotlight educational programs
Visitor information and FAQ
Informational and Engaging

Digital signage for zoos is an easier, more effective form way of communication. From displaying a series of slideshow images of animals to adding promotional HD motion graphic clips to the screens content you can use digital signage for zoos to share the perfect messages at the perfect time.
By adding screens in high traffic areas of your zoo you can send targeted, location specific messages to each screen. From adding screens in your entrance sharing new exhibit information to showing zoo maps zoo digital signage can help you save time and money.
Staff Communications
You can also use digital signage for zoos to communicate with your staff. By adding screens in breakrooms and work areas you will be able to send work related daily updates to your staff. From general news to keeping track of exhibit cleaning schedules you can use digital signage for zoos to streamline internal communications.
Easy-to-Use Digital Signage for Zoos
NoviSign offers zoos a cloud based digital signage software that is practical and reliable. From any computer, at any time you can make scheduled or on-the-fly updates to your zoos screens.
Once the updates are sent you can then monitor your screen status and view if they are playing new updates using the included monitoring dashboard.
NoviSign software can be installed on any Android TV, Android Media Player, Chromestick, Chromebox or Window Media Player.
Using the included drag-and-drop widgets, you can create dynamic content that features:
Images
Videos
Slideshows
Ticket
Shapes & Background
Label
Facebook
Twitter
News RSS
Weather
Clock
URL
Text
Polls
YouTube
Instagram